BMI Songwriter Chris Janson Rocks Radio Conference
Attendees of the Fall Conference of the International IdeaBank Conference were treated to a blistering performance by BMI songwriter/artist Chris Janson at their closing night banquet. The annual meeting was held (10/14/14) at the French Lick Resort in French Lick, IN and Janson capped off the event with a high energy show featuring his own recorded hits like "Better I Don't," as well as songs he has written for other artists, including "Truck Yeah" for Tim McGraw. In the past year, Janson has performed 65 times on the stage of the Grand Ole Opry and recently opened for Merle Haggard.
The International Broadcasters IdeaBank is a membership driven organization of commercial radio broadcasting owners and managers. The purpose of the organization is to share knowledge and best-practices amongst their membership.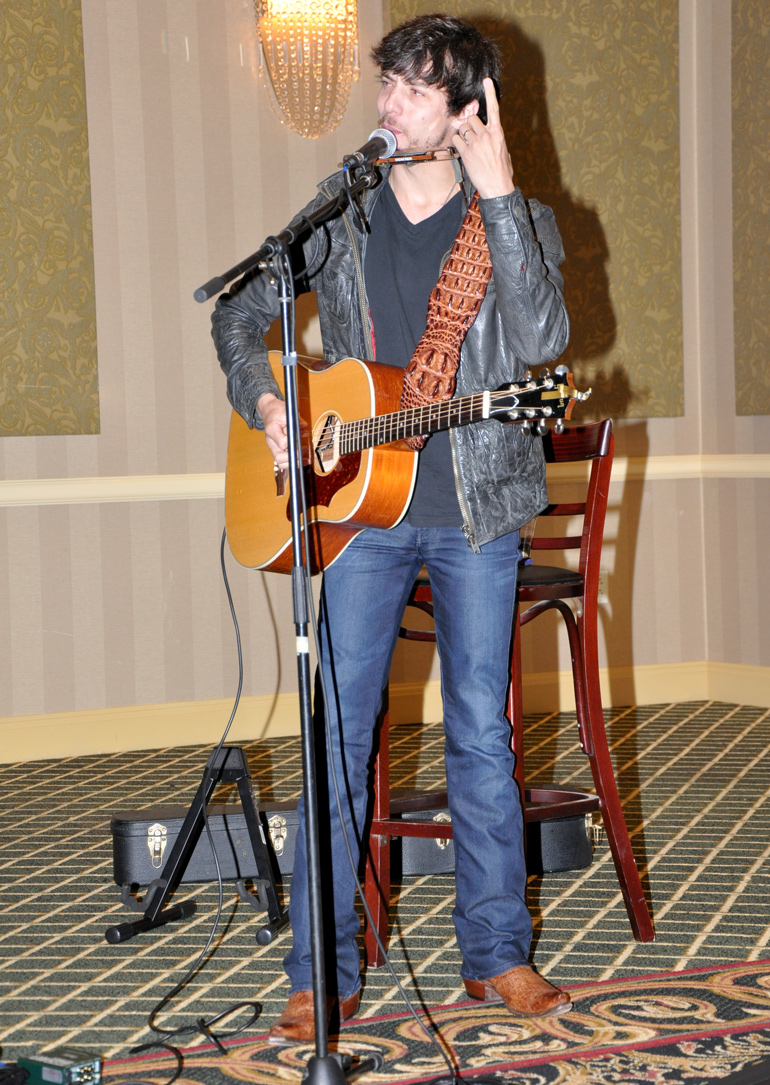 BMI songwriter Chris Janson owns the stage at the International IdeaBank Conference.