BMI Showcases New Affiliates Striking Matches at Beasley Broadcast Group Awards Dinner
BMI helped Beasley Broadcast Group honor the radio group's top performers by providing the musical entertainment at their annual awards dinner, held recently (8/20) in Naples, FL, at the home of Company Chairman, George Beasley. I.R.S. recording artist Striking Matches' unique sound made a huge impression on the audience, which was filled with Beasley corporate executives and station GMs. The duo, made up of Sarah Zimmerman and Justin Davis, recently signed with BMI and performed a number of selections from their T-Bone Burnett produced debut album, including songs that have been featured on the top-rated ABC drama Nashville. Following the Striking Matches' set, iconic Aerosmith front man Steven Tyler spent close to an hour with the group, discussing his legendary career and his recent foray into the country genre, which has included songwriting collaborations with award-winning BMI writer Rhett Akins.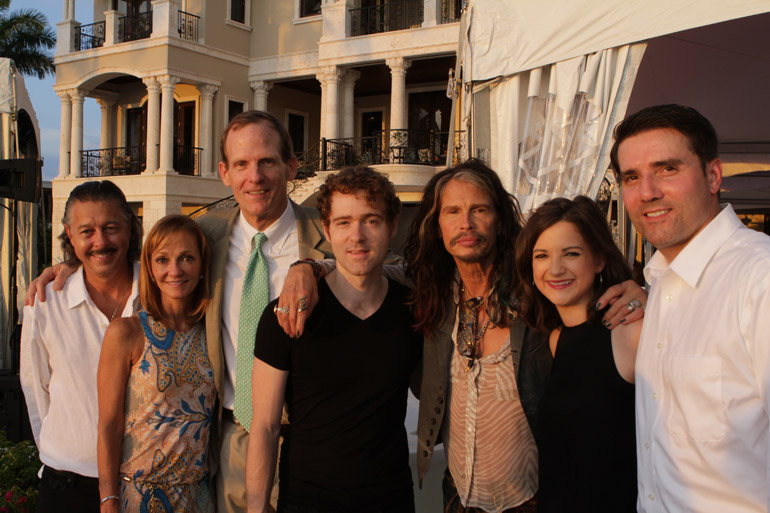 BBGI VP of Operations Brian Beasley, BBGI EVP/CFO and BMI Board Member Caroline Beasley, BMI's Dan Spears, Justin Davis of Striking Matches, Steven Tyler, Sarah Zimmerman of Striking Matches and BBGI VP of Programming Justin Chase pose at the Beasley Broadcast Group's awards dinner.