BMI Rewards Students with Surprise Pep Rally
In effort to support education, BMI collaborated with Teach For America to sponsor an end-of-the year pep rally at B.E.S.T Academy in Atlanta on May 16. HOT 107.9 radio personality and comedian Griff joined BMI Vice President, Writer/Publisher Relations Catherine Brewton to offer inspiring words and guidance to the students at the all-male institution. Adding to the excitement of the event was an appearance and private performance from Bad Boy recording artist Yung Joc, who promised the students a trip of their choice upon their return to school in the fall.
Teach For America is the national corps of outstanding recent college graduates and professionals of all academic majors and career interests who commit two years to teach in urban and rural public schools and become leaders in the effort to expand educational opportunity. Since its inception, 17,000 individuals have participated in TFA, impacting the lives of more than 2.5 million students.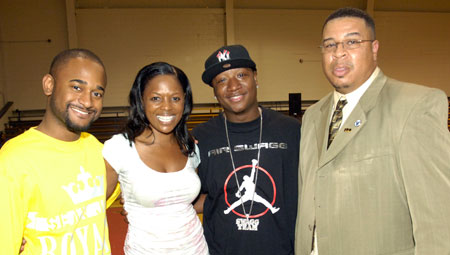 BMI's Byron Wright and Catherine Brewton, Yung Joc and B.E.S.T Academy Principal Curt Green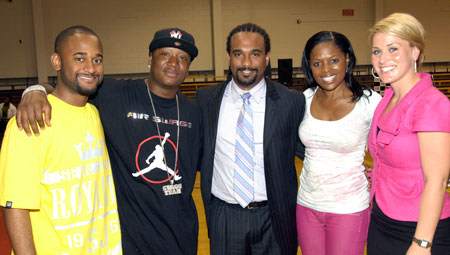 BMI's Byron Wright, Yung Joc, Director of Teach For America Kwame Griffith, BMI's Catherine Brewton, and B.E.S.T. Academy teacher Anastasia Michals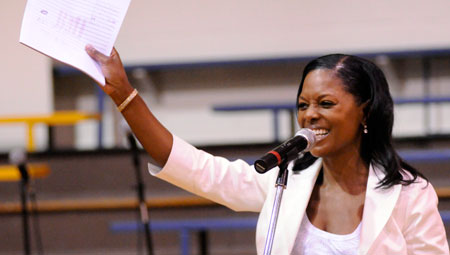 BMI's Catherine Brewton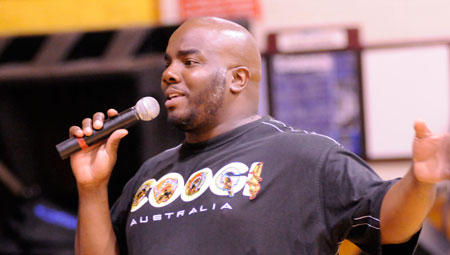 HOT 107.9 radio personality and comedian Griff addresses the students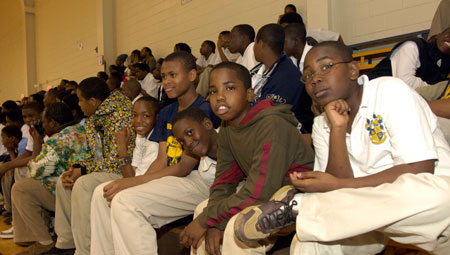 Students at B.E.S.T Academy