BMI Marks the Passing of Bob Crewe
Broadcast Music, Inc. joins the world in grieving the loss of multifaceted songwriter-producer, Bob Crewe, who passed away on Thursday, September 11, 2014, in Scarborough, Maine. He was 82 years old.
Crewe was famously known for creating the sound behind the worldwide sensation, the Four Seasons, penning a string of hits including "Walk Like A Man" and "Rag Doll." He was also the lyricist for the Broadway show and movie The Jersey Boys, based on the history of the same band. His biggest hit, "Can't Take My Eyes Off You," has the distinction of being one of BMI's "Million-Air Songs" and has received more than 10 million airplays.
Crewe defined a musical era. Many of the songs from the sixties were infused by the same pop-and-soul combinations he made popular with chart toppers like "Sherry" and "Big Girls Don't Cry," and his style influenced more than one generation; "Lady Marmalade," which he co-wrote, was a top song in 1974 and enjoyed a renaissance in 2001 when it was featured in the movie musical Moulin Rouge and became a GRAMMY-winning number-one hit.
BMI President and CEO Mike O'Neill offers his own summation of the legendary songwriter's musical contributions: "The songs Bob Crewe wrote and the records he produced for the Four Seasons are pristine gems that have withstood the test of time. His songs came out at the brink of the British invasion of the sixties and went on to hold their own against the likes of the Beatles and the Dave Clark Five — nothing else sounded like the Four Seasons records."
Crewe's life and works were full of vibrancy and creativity, and his memory will always be much loved by the BMI family.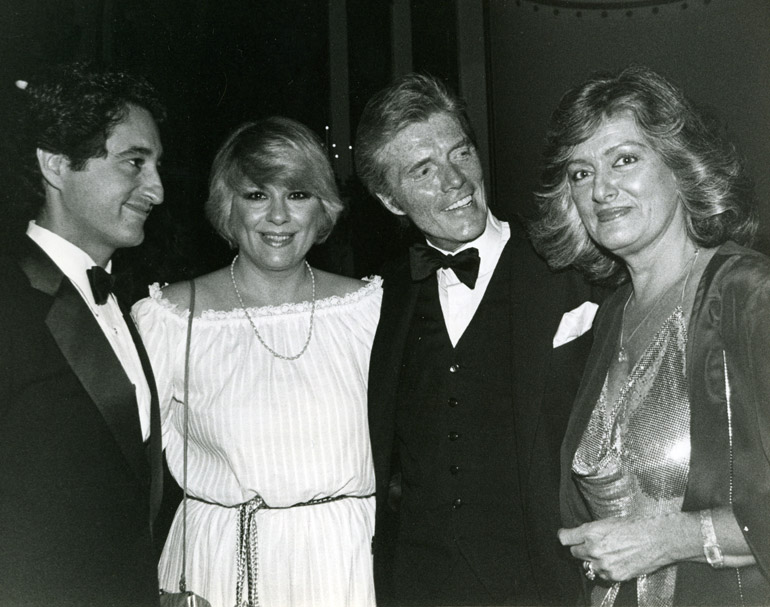 (L–R): Del Bryant, Ellie Greenwich, Bob Crewe and Frances Preston at BMI's Million-Air Awards event in 1984.