BMI Hosts 'Hitmakers Night' in Miami
BMI presented a night of outstanding music when it co-hosted "Hitmakers Night" on June 23 at Van Dyke in Miami Beach. Co-hosted by BMI Associate Director, Latin Writer/Publisher Relations, Jake Cavazos, singer/songwriter Elsten Torres (Luis Fonsi, Julio Iglesias Jr.) and songwriter Randy Singer, the evening featured ten singer/songwriters performing their original works to an appreciative crowd of music and TV industry execs, along with fans.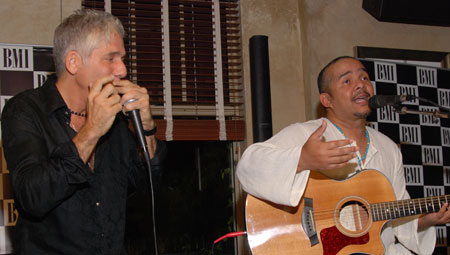 Donato Poveda (right) and Randy Singer (left)
The evening featured acoustic performances by award-winning songwriters including Sergio George, Donato Poveda, Randy Barlow, Nicolas Tovar, Juan Carlos Perez-Soto, Joel Someillan, Archie Pena, Jean Rodriguez and Alih Jey. The songwriters also discussed how they wrote some of their most successful and meaningful songs and the music business behind their hits.
Also performing were rising singer/songwriters Jacob Jeffries, Vic Kingsley, Manolo Alayeto and Ricky Melendez.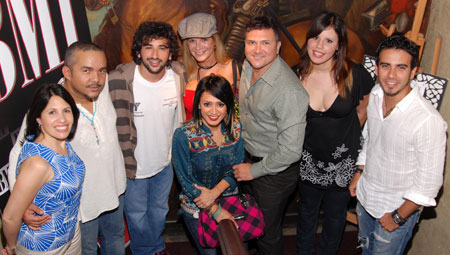 (left to right) Claribel Cuevas (Creative Director, Sony/ATV Music Publishing); songwriter Donato Poveda, songwriter Jacob Jeffries, songwriters Claudia Sarmiento and Martika Chavarria from the duo Tronica; BMI's Jake Cavazos, songwriter Alih Jey, and songwriter Alicastro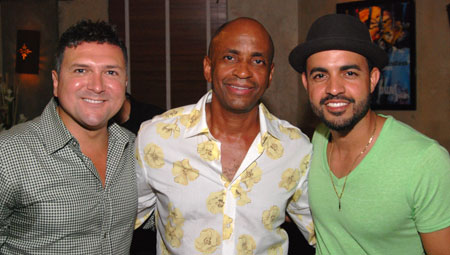 (left to right ) BMI's Jake Cavazos; songwriters Sergio George and Jean Rodriguez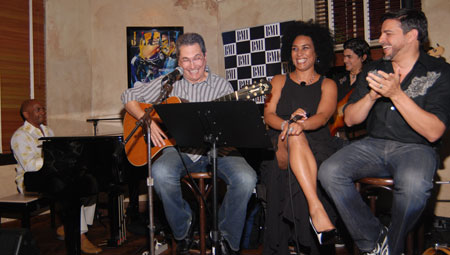 (left to right) Songwriters Sergio George, Jorge Luis Piloto, Aimee Nuviola and Luis Enrique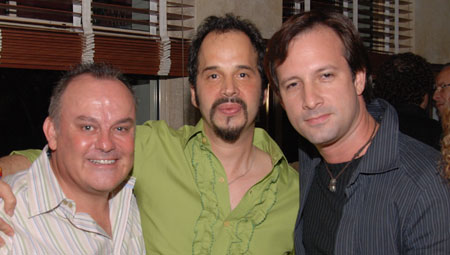 (l to r) songwriters Randy Barlow, Elsten Torres and Nicolas Tovar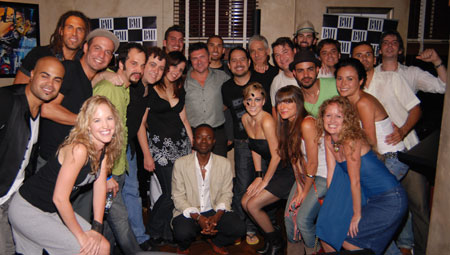 BMI's Jake Cavazos (center) and some of BMI's talented writers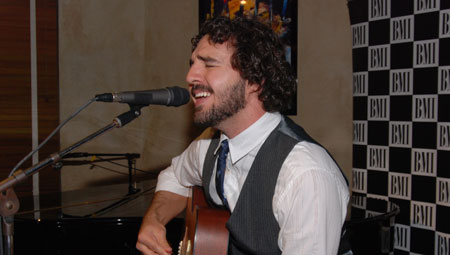 Vic Kingsley performing during the "Hitmakers of Tomorrow" segment