BMI & Hit Sheet Continue Showcase Series for Budding Performers
On October 29 at the Cobden Club in West London, BMI and the U.K.'s Hit Sheet magazine presented another installment of their monthly showcase series designed to give the finest unsigned, breaking and established singer/songwriters the opportunity to perform for key industry executives. This recent showcase featured Steve Stapley, Laura Critchley, Nell Bryden, and Hamfatter and Pavilion.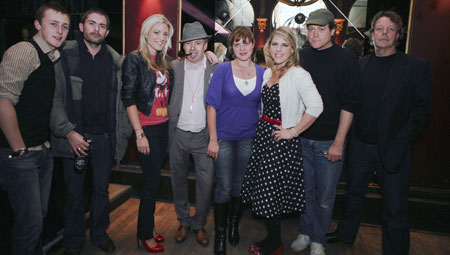 Shown are (l-r): Max, Hamfatter, Laura Critchley, Paul Kramer, BMI's Tabitha Capaldi, Nell Bryden, Steve Stapley and BMI's Simon Aldridge.