BMI Highlights Sarah Siskind and The Branded Sons at Americana Music Festival
Showcase Slated for Sept. 18 at Nashville Convention Center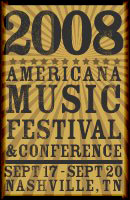 BMI will proudly sponsor the 9th annual Americana Music Festival and Conference September 17-20 in Nashville, and will offer a one-two punch of roots music pick-me-up Thursday, September 18. Slated for 3:30 p.m. downstairs in the Nashville Convention Center's Americana Listening Lounge (room 103), the showcase will feature wistful singer/songwriter Sarah Siskind and charismatic rock quintet The Branded Sons. Siskind will take the stage promptly at 3:30 p.m., performing four songs before handing the mic over to The Branded Sons for a foot-stomping 35-minute set.
Sarah Siskind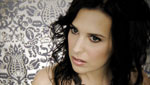 Tender and fluid, Sarah Siskind's voice flutters to and fro, with distinct purpose and clarity revealed to the enthralled listener bit by bit, branch by branch. Dubbed one of the "most innovative voices on the outskirts of Americana" by the Nashville Rage, Siskind also found a fan in ethereal Grammy award-winner Alison Krauss, who along with Union Station, recorded her compositions "Goodbye is All We Have" and "Simple Love." www.myspace.com/sarahsiskind
The Branded Sons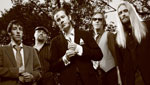 Nashville's The Branded Sons' southern grooves elicit a two-pronged high of nostalgia for The Band and unguarded enthusiasm for the chunky power chords and melodic sense of '70s classic rock. Led by charismatic, old-school front man Laws Rushing, The Branded Sons also nod to their hometown's golden age honky tonk, penning wryly confident songs accented with pedal steel; the group released their eponymous debut in August of 2008. www.myspace.com/brandedsons
Slated for September 17-20, 2008, the 9th Annual Americana Festival and Conference will offer seminars, panels and networking opportunities at the Nashville Convention Center by day, while each evening brings stacked Americana showcases. Legend Levon Helm will officially jump start the festivities Wednesday, September 17 with his Ramble at the Ryman, and the capstone of the festival will take the form of the annual Americana Music Association Honors and Awards, scheduled for September 18 at the historic Ryman Auditorium.
For the latest additions to showcase lineups, ticket purchasing and more information about the Americana Music Festival and Conference, please visit www.americanamusic.org.
About the Americana Music Association
The Americana Music Association is a professional trade organization whose mission is to provide a forum for the advocacy of Americana music and to promote public awareness of the genre to support the creative and economic viability of professionals in this field. Dedicated to building and promoting the Americana genre and the individuals who participate in that industry, the Americana Music Association works closely with artists, labels, radio stations, retailers, print media, festivals, agents, publishers and more to help organize and build the infrastructure necessary for the Americana genre to achieve success both creatively and financially.