BMI Executives Address AIMP Event Attendees During BMI Panel
BMI executives addressed attendees at a luncheon hosted by the Association of Independent Music Publishers (AIMP) on Thursday, September 18, 2014, at Lawry's Prime Rib in Beverly Hills, California. Mike O'Neill, President and CEO, was joined by several members of the BMI executive team, including Alison Smith, SVP, Distribution and Administration Services; Michael Steinberg, SVP, Licensing; and Stuart Rosen, SVP and General Counsel. The hour-long panel addressed topics including Company updates, the evolving music industry, BMI's public comments submitted to the U.S. Department of Justice as part of its consent decree review, and what lies ahead. O'Neill also shared insights from his first year at the helm of the Company.
To learn more about the AIMP, visit their website.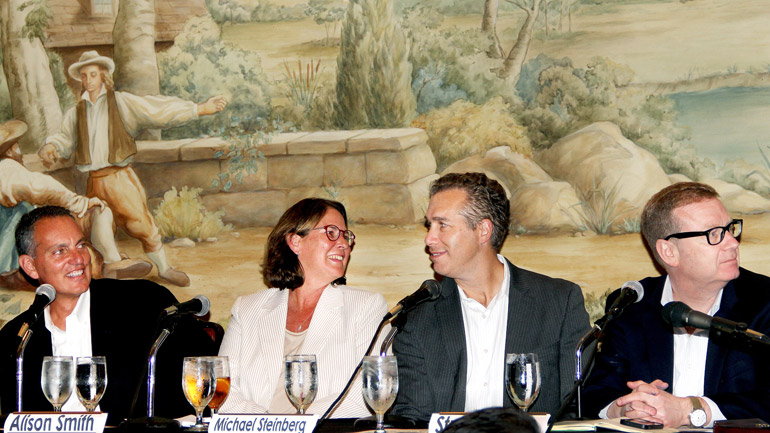 Pictured during the AIMP luncheon at the BMI panel (L–R): BMI President and CEO Mike O'Neill; BMI SVP, Distribution and Administration Services, Alison Smith; BMI SVP, Licensing, Michael Steinberg; and BMI SVP and General Counsel, Stuart Rosen.