BMI Contributes Musica to Latin Film Conference
The National Association of Latino Independent Producers (NALIP) held its 9th Annual Conference, entitled Sin Limites: Trends in Pan-Latino Cinema, March 7-9 at the Laguna Cliffs Marriott in Dana Point, California. BMI joined the festivities by sponsoring a March 8 showcase featuring performances by Los Angeles-based singer/songwriter Gustavo Alberto; Latin pop rock band Los Radares; genre-meshing progeny Upground; and Pitchfork praised ingénue Ceci Bastida.
Conference registrants were treated to an evening of ska, reggae, and rock sounds grounded by the roots of Latin music. BMI's Porfirio Pina, and Marissa Lopez were on hand to support the artistry of the featured songwriters and join the NALIP in their 9th year of promoting the advancement, development and funding of Latino and Latina film and media arts in all genres.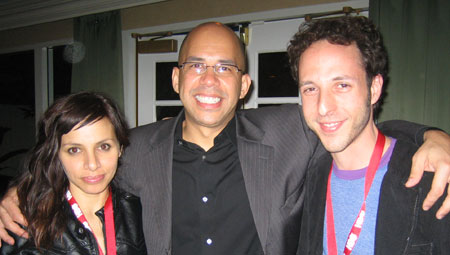 Ceci Bastida, BMI's Porfirio Piña and Abie Tobier (Los Radares)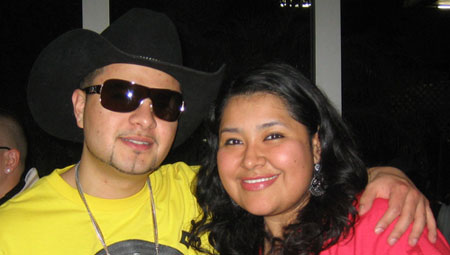 Chingo Bling and BMI's Marissa Lopez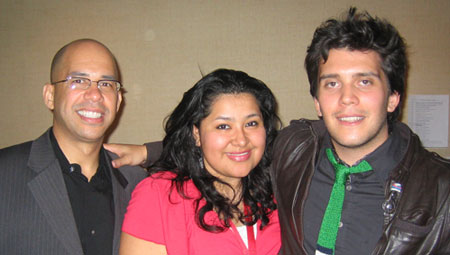 BMI's Porfirio Piña and Marissa Lopez with Gustavo Alberto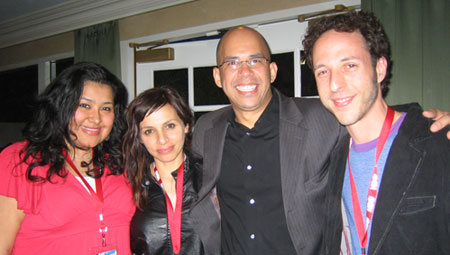 BMI's Marissa Lopez, Ceci Bastida, BMI's Porfirio Pina and Abie Tobier (Los Radares)