BMI Composer Stewart Copeland Fills in the Thundering Silence of 'Ben-Hur'
Classic movie fans no longer need to imagine what the perfect music might sound like to MGM's iconic 1925 silent film Ben-Hur: A Tale Of The Christ. BMI composer Stewart Copeland has brought the masterpiece to life once again with a groundbreaking new score. Backed by the Pacific Symphony, with scenes from the original film edited by Copeland playing simultaneously on a mammoth screen, this will be a multi-media experience like no other. The composer, and renowned co-founder and drummer of the legendary band the Police will perform his breathtaking score at Northridge, CA's Valley Performing Arts Center on March 16 and Costa Mesa, CA's Segerstrom Concert Hall on March 18-19. But this is not the first time Copeland has taken on Ben Hur, and judging by the reaction of audiences, it won't be the last.
BMI caught up with the rocker who's rolling in accolades for non-Police business such as film scores, concert works, commissioned ballets and operas, to ask him about his latest project.
Tell us about scoring the classic 1925 silent film, Ben Hur. What inspired you to take on this new representation of the original masterpiece?
In 2009 I wrote the music for a European arena production of General Lew Wallace's novel Ben Hur: A Tale Of The Christ. When the show finished it's run in 2011, I felt that the symphonic score deserved a life of its own and was looking forward to recreating on stage the joy that I had had playing my drums with that big orchestra.
While organizing the music for concert performance, the kernel of an idea took hold. I had seen Fred Niblo's classic 1925 film of this famous story and had been overwhelmed by its scale. Taking another look at the ancient silent film, I could see that I had music for almost all of the scenes, characters and plotlines.
Thus began a dual process of carving both music and picture into a concert with principal scenes from the gigantic movie. It turns out that the main story of the saga can be told in ninety minutes – which is about as long as a sensible concert should be.
How do your skills as a drummer help you in creating orchestral music? What's the process for figuring out the other melodic instrumentation?
Orchestral music is all about doing your homework and rock music is about thinking on your feet. It's nice to hang with the orchestral players but there's not too much to discuss – it's all on the page. Organizing band music is a lengthy negotiation, a collaboration in which each player gets to make up his own part.  You just have to choose the right guys.
The orcs are unified by the score and rockers are unified by the groove. Orcs connect to the music with their eyes and rockers connect with their ears. Rockers don't read and orcs don't count. How do you get the guitarist to turn his volume down? Put a sheet of music in front of him. How do you get an orchestra from FFF to PPP?  Take the chart away. I could go on all day…
It's been said of many bands that the drummer is the backbone driving each song. You'll be performing on drums, backed by the Pacific Symphony at two upcoming Ben Hur shows (March 16 at Valley Performing Arts Center and March 18-19 at Segerstrom Concert Hall). While you're playing, what will you be listening for from the rest of the orchestra and how do you take your cues from the conductor as you're providing the percussive elements?
Because of the precision of the score's connection to the picture I need a little help staying in sync with the movie.  For this I have a click track in my ear bud and a little screen mounted on the drums with a version of the movie that has streamers warning me of upcoming beats hits and stops. Richard Kaufman, the conductor, and first chair in each orchestra section also gets this click, so that 60 players spread across many square yards can all be locked to the movie.
Which drummers and/or composers are your biggest influences and why?
Igor Stravinsky, Jimi Hendrix and Mitch Mitchell all left marks.  Because I was a teenager when I heard them.
As the founding member of such an iconic band as the Police and all the elements that go into being a rock star and touring, when did people take your transition into writing "serious music" seriously?
Well, it has been a slow build to my humble current station.  I'm not sure how people have discovered this not-what-you-expect-to-find stuff, but the theatres are starting to fill up and the major orchestras are starting to call…
Can you tell us about your relationship with BMI?
BMI is an organization that does important work for me that I can barely comprehend.  Their mission is to collect royalties, but the face that I see is something different. When BMI calls, it's usually Doreen Ringer-Ross with some cool idea, connection or adventure related to music in general or composing in particular. Things like seminars for conducting, participation on panels, composers-only dinners and other fun things. That's what I see, but I know that back beyond in that building they are counting my money.
For more details about the performances of Ben Hur, visit www.valleyperformingartscenter.org and www.pacificsymphony.org.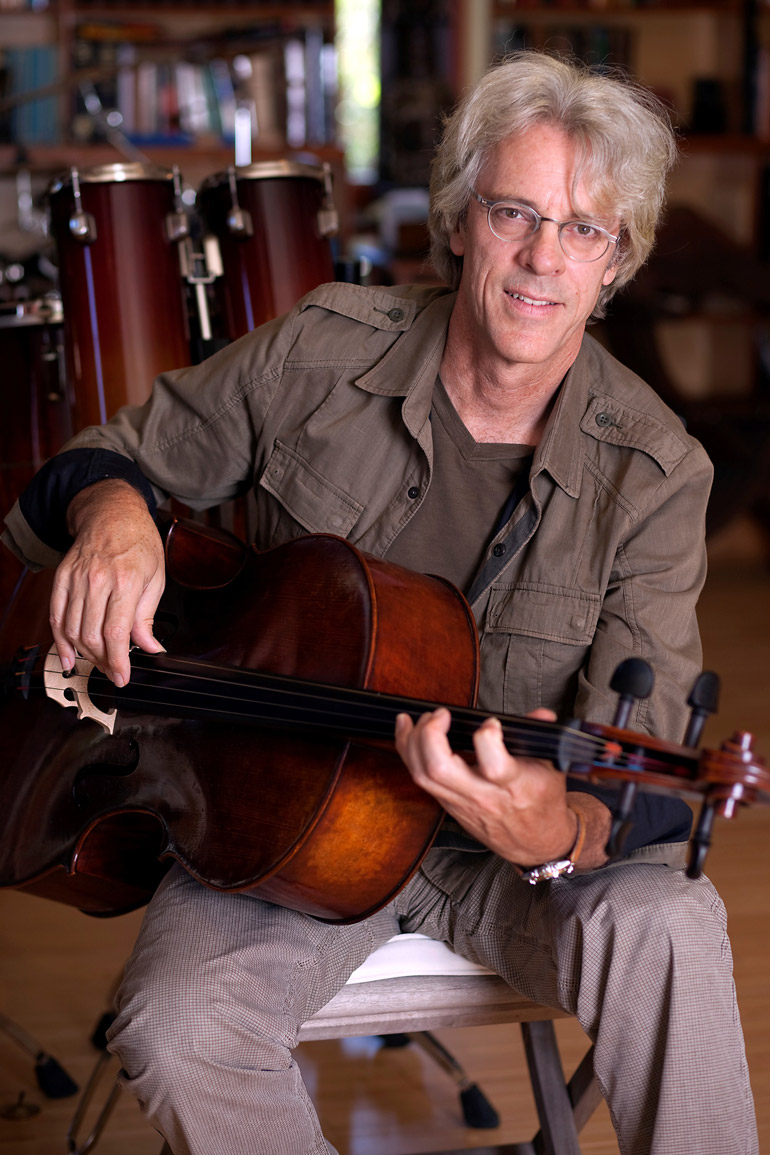 Pictured: BMI composer Stewart Copeland