BMI Composer Brian Tyler Kicks Off Production Music Conference
BMI proudly sponsored the Production Music Association's second annual conference featuring composer Brian Tyler as the keynote speaker on September 9, 2015. Moderated by journalist Jon Burlingame, Tyler provided insight to conference attendees from his own successes in the music industry.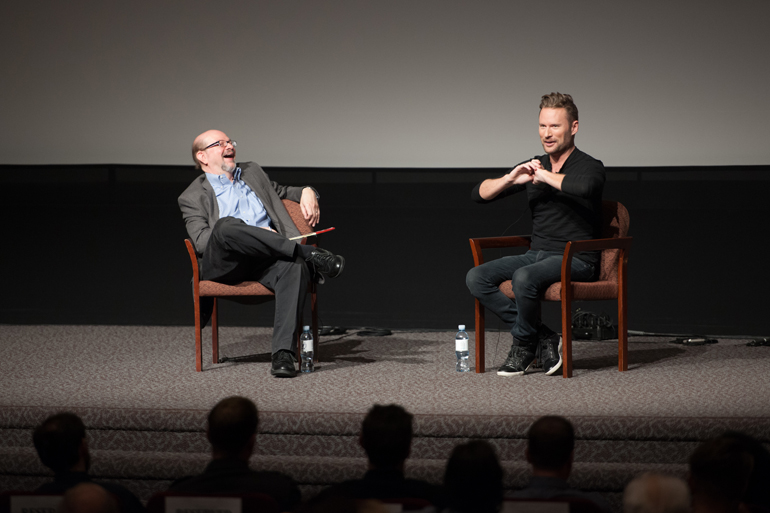 Moderator Jon Burlingame engages with BMI composer Brian Tyler during the conference's opening Q&A.