BMI Celebrates #1 Song and Album with Miranda Lambert
In honor of her most recent #1 hit single "Automatic," and #1 album Platinum, Miranda Lambert hosted a 1950's themed sock-hop party at downtown Nashville's aVenue last night. Written by BMI writers Lambert, Nicolle Galyon and Natalie Hemby, "Automatic" is the lead single from Lambert's latest release, Platinum, which also topped both the Billboard Country and Top 200 charts. "Automatic" marked the second #1 single for Nicolle Galyon (who also co-wrote Keith Urban's "We Were Us") and the fifth chart-topper for Natalie Hemby (Miranda Lambert's "White Liar," Little Big Town's "Pontoon" and "Tornado," among others). "Automatic" is the fifth #1 single for Lambert as a writer, and seventh as an artist.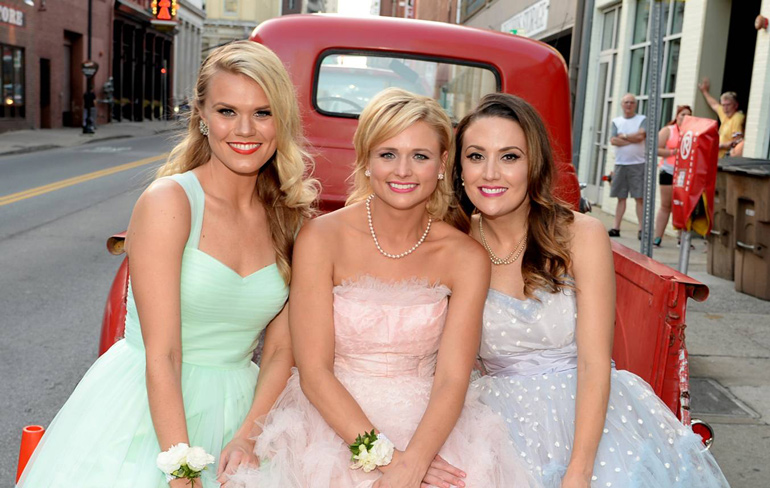 Pictured L-R: BMI writers Nicolle Galyon, Miranda Lambert and Natalie Hemby
Pictured L-R are: producer Chuck Ainlay, Sony Music Nashville's Gary Overton, BMI's Jody Williams, Sony ATV Music Publishing's Troy Tomlinson, co-writers Natalie Hemby and Nicolle Galyon, Miranda Lambert, Sony ATV Music Publishing's Abbey Adams, producer Frank Liddell, Warner/Chappell Music's BJ Hill, BMI's Bradley Collins, and Sony Music Nashville's Keith Gale.
Photos by Rick Diamond.