BMI Boosts Latin Radio Conference
Monitor Latino and Radio Notas sponsored Latino Radio & Entertainment Convention last summer at the Marriot Hotel in Los Angeles, where BMI's Delia Orjuela participated in a panel entitled "Performing Rights Societies." In addition, BMI also hosted a Welcome Happy Hour lounge at the event.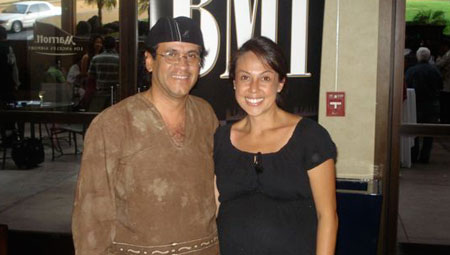 BMI songwriter Pepe Sosa, who received an award for Most Performed Song for "De Rodillas Te Pido," is shown with BMI's Delia Orjuela.
Monitor Latino and Radio Notas were founded by highly driven radio professionals committed to becoming premier Spanish radio monitoring companies serving Hispanic markets in the U.S. and Mexico. The conference, which featured major movers and shakers in the Latin broadcasting and music industry field, provided an environment for songwriters and professionals to network and exchange knowledge.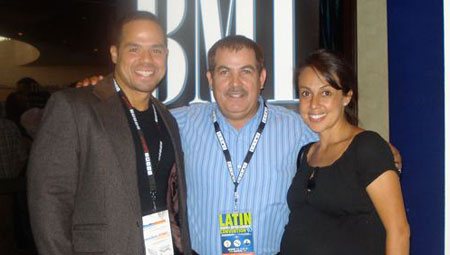 BMI's Joey Mercado, Ramón González Mora and Delia Orjuela during BMI's Welcome Happy Hour at the Monitor Latino conference.