BMI and The Hit Sheet Host 'Sessions'
An eclectic array of acts displayed inventive and imaginative new music at the latest monthly BMI Sessions/The Hit Sheet magazine showcase at The Cobden Club in London, held May 28.
Electronic pop duo Chooki Ting kicked things off, followed by former Mercury Music Prize nominee Helicopter Girl, who brought her soulful dance tunes to the evening. Female-fronted band Bo Pepper attracted a&r interest with their Blondie-esque pop, while the final two bands Love Revue and Twilight Robin impressed the crowd with their own melodic rock styling.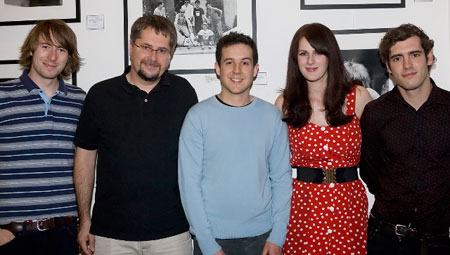 Members of Bo Pepper shown with BMI's Nick Robinson (l-r): Danny Wonder, Robinson, Remy Mallet, Dolly Pepper and Sam Redman.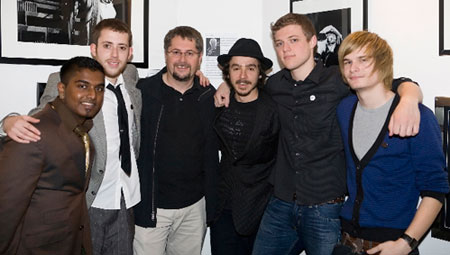 BMI's Nick Robinson (third from left) with Love Revue.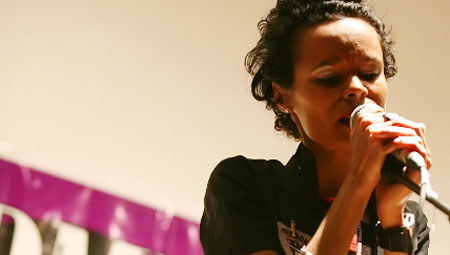 Jackie Joyce of Helicopter Girl performs.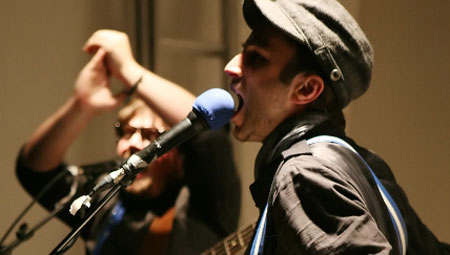 Ben Ballon of Twilight Robin performs.