BMI Songwriter Maggie Rose Brings her Special Sound to DC Restaurant Industry Event
BMI songwriter Maggie Rose was the featured musical entertainment at the Restaurant Association of Metropolitan Washington's RAMMYs Nominations Party held recently at Hamilton Live in Washington, DC. The Potomac, Maryland native, who has played the Grand Ole Opry more than 80 times, performed songs from her highly acclaimed album, Have a Seat, in front of the top chefs and executives from Washington's restaurant industry. The RAMMY Awards Gala honors the accomplishments of the individuals and organizations of the Washington, DC region's restaurant and foodservice community. The 2022 RAMMYS are scheduled for July 24 at the Walter E. Washington Convention Center.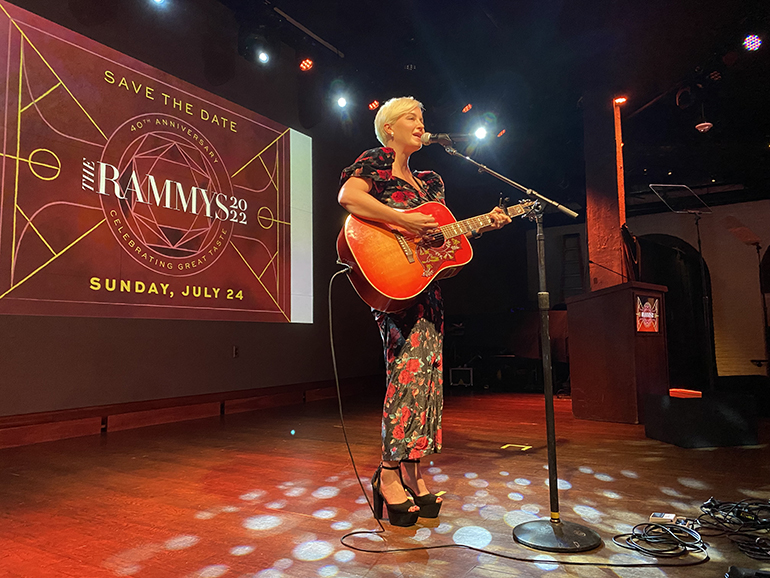 BMI songwriter Maggie Rose performs at the RAMW's RAMMYs Nominations Party in DC.