BMI Singer-Songwriter Saint Claire Performs at Washington Hospitality Association VIP Reception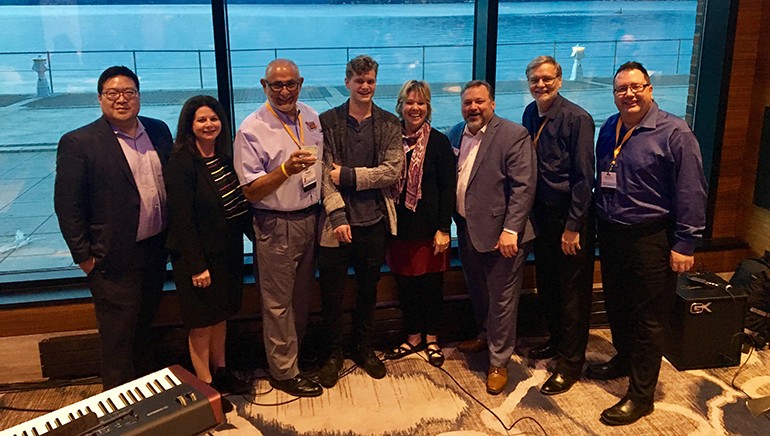 Hospitality professionals from across the state came together to celebrate and share best practices within the industry at the Washington Hospitality Association (WHA) annual conference, held recently (11/13) at the Hyatt Regency Lake Washington. This year, the WHA included a VIP reception with BMI singer-songwriter Sainte Claire as the featured entertainment. Songwriter, producer and performer Saint Claire was raised in Twisp, Washington and began writing music when he was 8 years old. He has now become a go-to collaborator and string arranger for some of Seattle's top musical artists such as Macklemore and Ryan Lewis, Raz Simone and Sam Lachow. Saint Claire performed songs from his latest EP LO.
The Washington Hospitality Association is the state's leading hospitality trade group, representing more than 6,000 members of the hotel, restaurant and hospitality industry. They have been a BMI partner since 2000.