BMI Radio Customers and Association Partners Treated to VIP Experiences at Key West Festival
BMI helped host two VIP receptions for licensing customers and association partners who traveled to the southernmost point in the continental U.S. to enjoy the 2018 Key West Songwriters Festival, held May 9-13.  The first event  was held in partnership with the Florida Restaurant & Lodging Association at the Southernmost House and was attended by both state legislators and lobbyists from the Sunshine State, as well as radio executives representing companies like Cox Media and Univision. The gathering featured performances by award-winning BMI songwriters Earl Bud Lee, Aaron Barker, Bridgette Tatum and Dylan Altman. Collectively, the four decorated writers have penned #1 hits for George Strait, Garth Brooks, Jason, Aldean, Lonestar, Blake Shelton, Tim McGraw and Jake Owen.
The following night, BMI hosted a special reception at the Waterfront Brewery in Key West for broadcasters and association partners. Sponsored by Xperi/HD Radio, the reception featured performances by a dozen emerging singer-songwriters and established hitmakers from Nashville.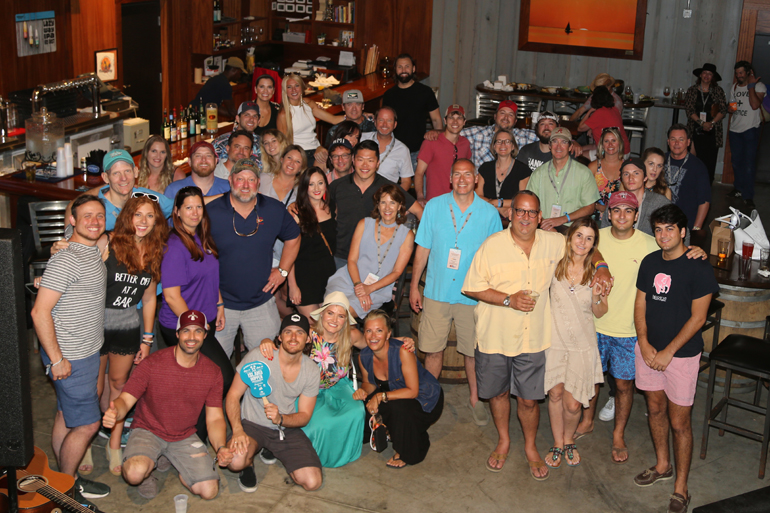 Following the BMI/HD Radio VIP reception at the Waterfront Brewery, BMI licensing customers, association partners, sponsors and BMI songwriters gathered for a group photo.