BMI Partners with State Restaurant and Lodging Associations to Give Back to Members and Licensees
BMI recently (Nov-Dec '16) sponsored portions of the "Nashville Comes Home" songwriters tour that featured artists based in Music City who traveled back to their home states in the South and Southeast to perform at a variety of bars and restaurants. Partnering with the Texas Restaurant Association, the Florida Restaurant & Lodging Association, the Alabama Restaurant & Hospitality Alliance and the Georgia Restaurant Association, BMI provided the entertainment at member venues in order to reward longtime association constituents and give back to BMI customers who for years have supported BMI songwriters and publishers through their licensing fees. The "Nashville Comes Home" tour featured BMI hit-makers Kristen Kelly, Jimmy Stanley, Clint Daniels, Dylan Sheppard and Brian Sutherland.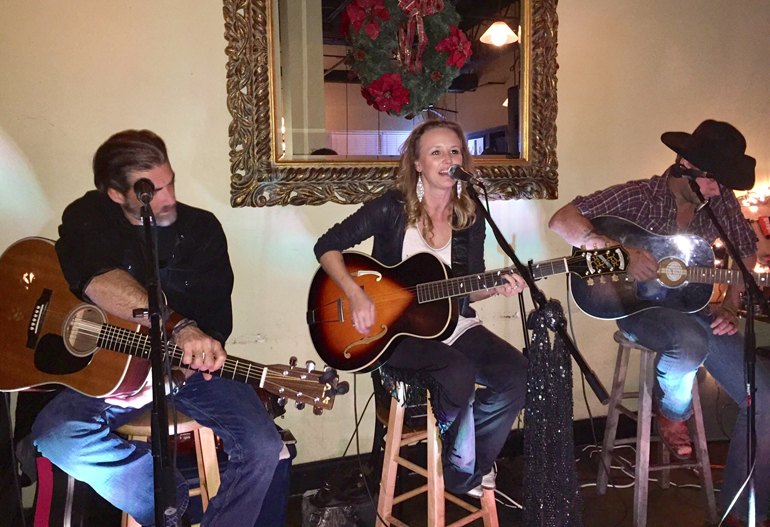 BMI songwriters Clint Daniels, Kristen Kelly and Jimmy Stanley perform at Eastside Grille in Montgomery as part of the "Nashville Comes Home" songwriters tour.