BMI Partners with HD Radio to Connect Customers with Songwriters in Key West
BMI proudly hosted a private reception for a group of BMI licensing customers and association partners who made the trip down south to attend the 22nd Annual Key West Songwriters Festival. Those in attendance included executives from such illustrious companies and associations as Dave & Busters, MGM Resorts International, the Radio Advertising Bureau, Cox Radio, Butte Broadcasting, the South Dakota Retailers Association, the South Dakota Broadcasters Association, Big River Broadcasting and HD Radio, which served as the sponsor. The reception featured performances by an impressive list of BMI songwriters who were in town for the Festival with the VIP gathering held at the Waterfront Brewery, which recently licensed with BMI and has been offering nightly songwriter showcases as part of its live music program.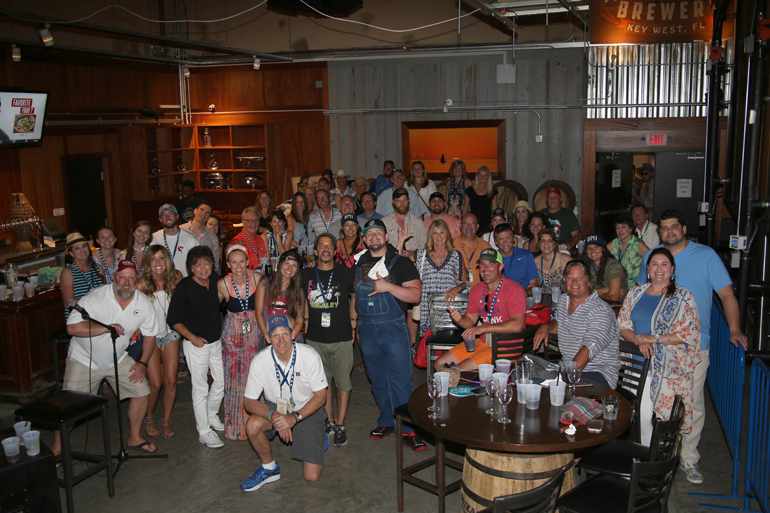 A large group of BMI customers and songwriters gather for the annual BMI VIP reception held at the Waterfront Brewery in Key West.