BMI Honors Restaurant Association Executives With Gold Records
BMI honored two restaurant association executives recently for their years of service to the hospitality industry and their long time support of BMI songwriters: National Restaurant Association President and CEO Dawn Sweeney, and Texas Restaurant Association CEO Richie Jackson, who are both retiring from their positions. In appreciation for work they have done, BMI presented them with BMI gold records at the summer meeting of the Council of State Restaurant Associations, which was held in July, in Sonoma, California.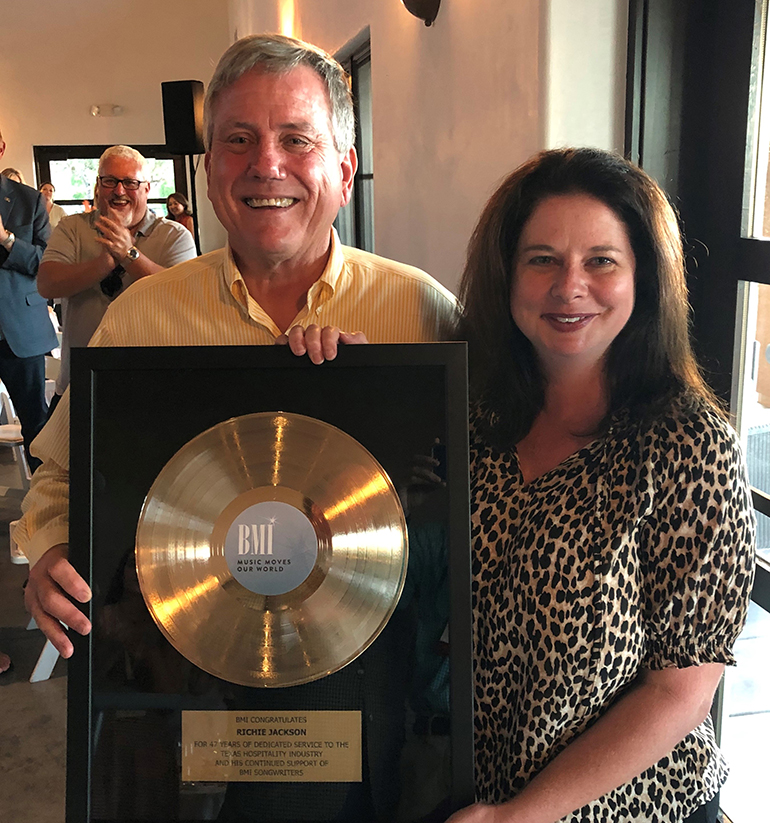 BMI's Jessica Frost presents TRA CEO Richie Jackson with a BMI gold record at the CSRA summer meeting in Sonoma.