BMI Hitmaker Helps Indiana Craft Brewers Understand Music Licensing
GRAMMY-winning songwriter Tim James joined BMI on a music licensing panel at the Indiana Craft Brewers conference held recently (3/12) in Indianapolis. The session was designed to educate craft brewers from the Hoosier State on the legalities involved with offering live and recorded music in their taprooms and brewpubs. James, a veteran BMI songwriter, who has three # 1 songs to his credit, spoke to the brewers about the key role they play in helping him continue to make a living writing songs when they pay their BMI fees.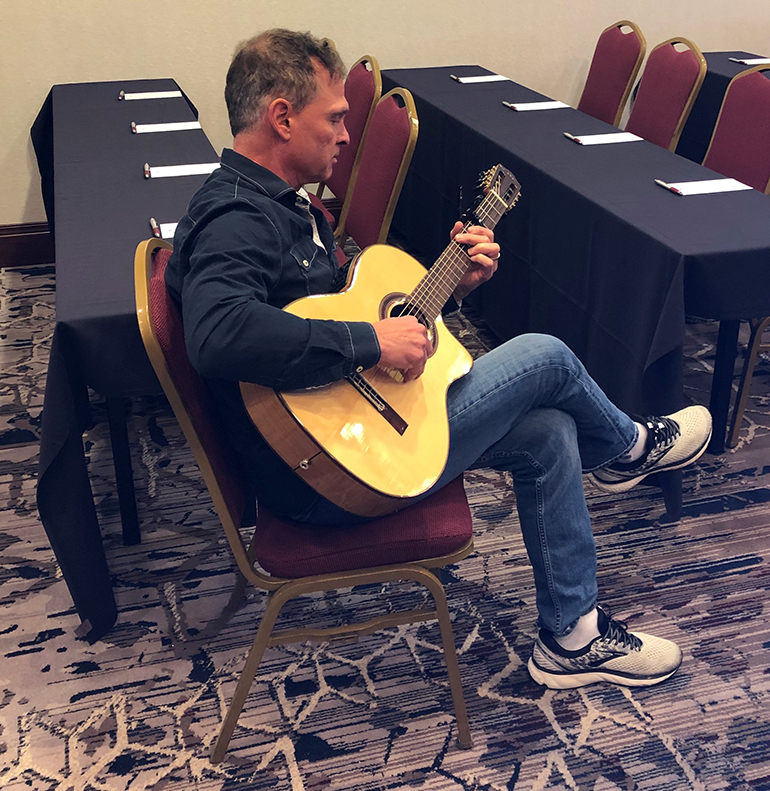 BMI songwriter Tim James performs during the music licensing session at the Indiana Craft Brewers Conference in Indianapolis.