BMI Helps Kentucky Broadcasters Association Celebrate its 75th Anniversary with a #1 Performance!
BMI brought in Warner Brother recording artist William Michael Morgan recently (10/10) to perform at the Kentucky Broadcasters Association Annual Convention just a few days after the Mississippi's native's debut single, "I Met a Girl," hit #1 on the country charts. The Association, which represents television and radio station stations across the Blue Grass state, held its annual meeting in Bowling Green where they celebrated their 75th anniversary.  Morgan, who also released his first album Vinyl last week, performed in front of more than 200 Kentucky broadcasters at the conference's opening reception. He hits the road in January as the opening act on the Justin Moore/Lee Brice tour.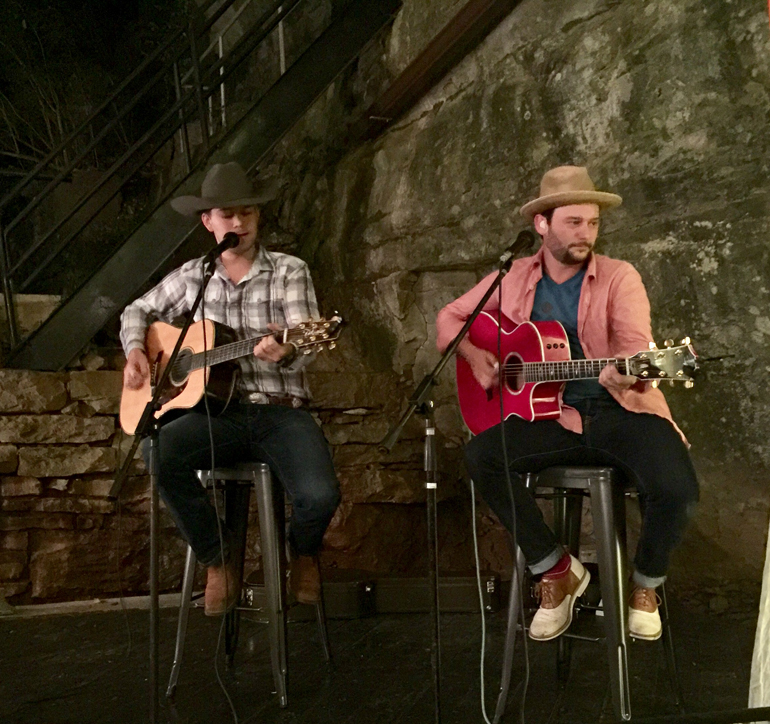 Michael Morgan performs at Lost River Cave in Bowling Green, the site of the Kentucky Broadcasters Association's 2016 convention.