BMI Helps Celebrate Danny Elfman's Music From the Films of Tim Burton in Paris
The music of BMI composer Danny Elfman from the films of Tim Burton has enthused audiences, with the concert of suites from the 15 scores Elfman has composed over three decades having traveled the globe. BMI's Doreen Ringer-Ross witnessed the phenomenal program, in which Elfman himself sang a number of songs from The Nightmare Before Christmas, in Paris. Once again, Ringer-Ross, as well as the crowd of fans, was mesmerized by Elfman's suites for orchestra and chorus, which were expertly conducted by John Mauceri, along with Burton's own visual montage of film clips, story boards and original sketches and drawings from the films.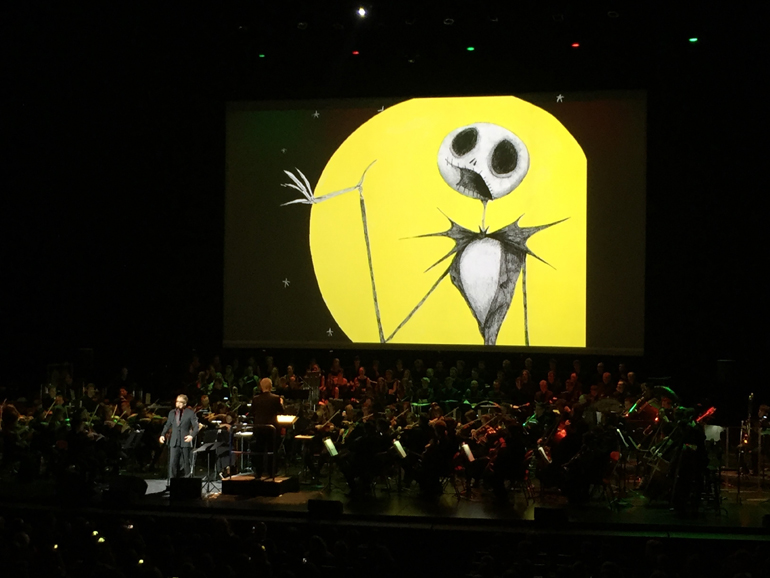 BMI composer Danny Elfman sings songs from "The Nightmare Before Christmas" on stage at the beautiful Palais Des Congres de Paris.