BMI Film/TV Composers Give 'CRISIS ON EARTH-X' Insights at SCL Master Class
BMI composers Blake Neely, Sherri Chung and Nathaniel Blume each delivered their own unique take on the music they co-composed for CRISIS ON EARTH-X in a master class discussion hosted by the Society of Composers & Lyricists. CRISIS ON EARTH-X is a DC Comics crossover event featuring Supergirl, Arrow, The Flash and Legends of Tomorrow. Moderated by Jon Burlingame, the compelling conversation included clips from the action series, with the composers relaying their first-hand experience working on the project to a riveted audience of burgeoning visual media composers.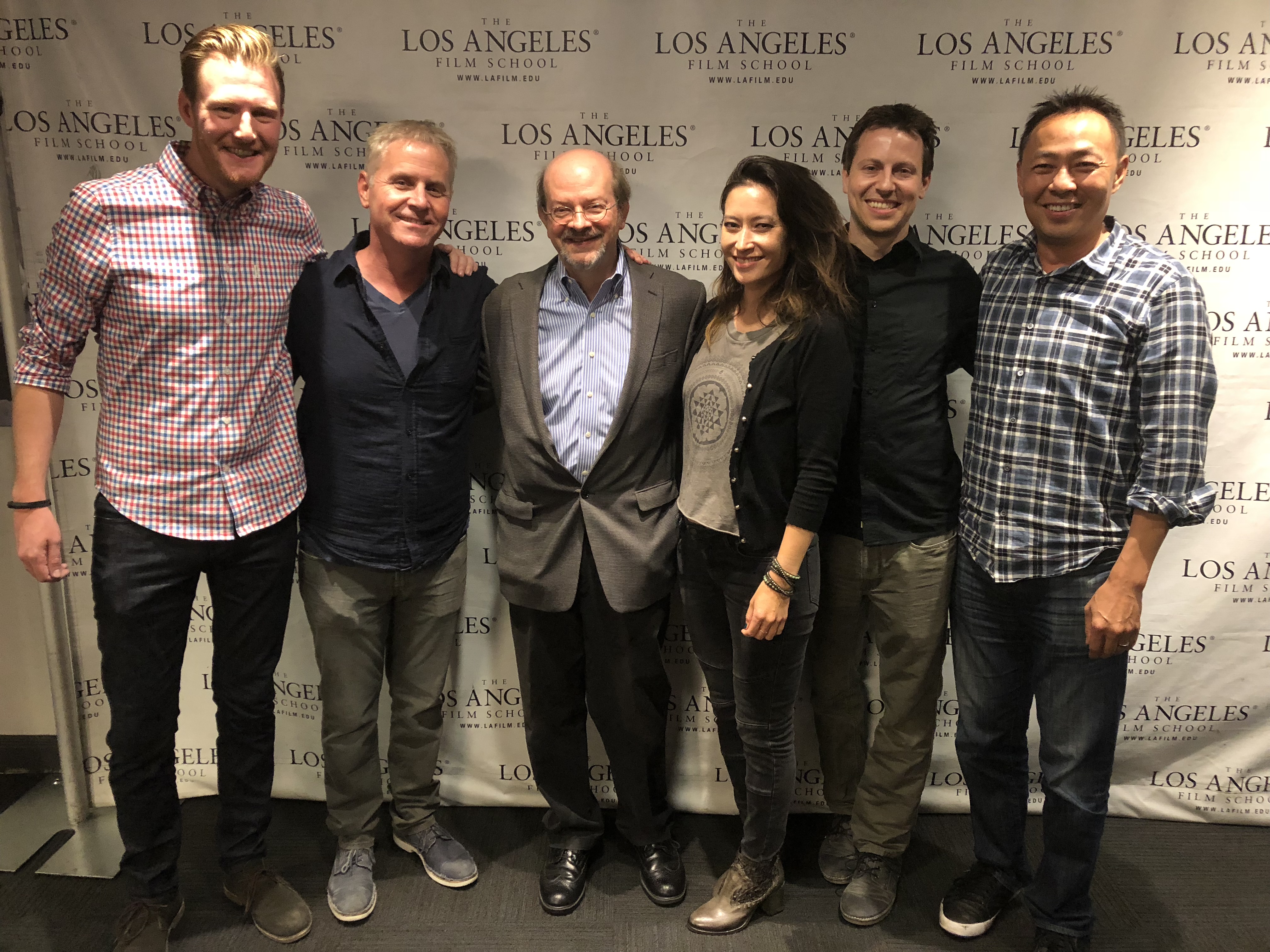 Pictured (L-R) at the master class are: BMI's Chris Dampier, BMI composer Blake Neely, journalist Jon Burlingame, BMI composers Sherri Chung and Nathaniel Bloom, and BMI's Ray Yee.