BMI Enlists LA Artist to Help Educate California Brewers on Music Licensing
BMI made its way out to Long Beach, CA recently (9/12) to help educate brewers on music licensing issues at the 2019 California Craft Beer Summit. Entitled "Pulling Back the Curtain on Music Licensing," the BMI presentation was designed to help brewery owners understand the legalities involved when offering live or recorded music in their taprooms and brewpubs, and included remarks from BMI singer-songwriter Anna Schulze. The LA based artist has had her songs featured in the Oscar-winning documentary Icarus, ABC's Station 19, Proven Innocent on FOX, MTV & CBS, and is a member of the Triple A duo "Roscoe & Etta." Schulze offered her perspective on the music licensing process and made it clear to the brewers in the audience that the licensing fees they pay BMI do indeed make their way to the songwriters and allows them to continue to make a living creating music. She concluded the session with a short acoustic performance.
The California Craft Beer Summit is presented by the California Craft Brewers Association and is the largest state brewers association conference in the country, attracting more than 6000 attendees.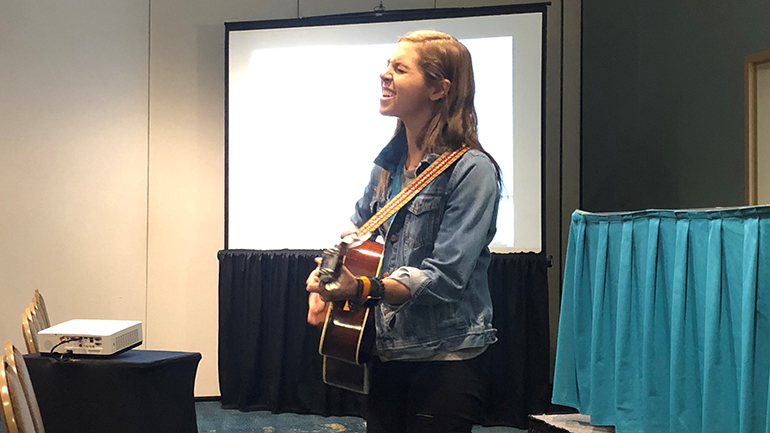 BMI songwriter Anna Schulze performs at the 2019 California Craft Beer Summit in Long Beach.