BMI Duo Headlines Hotel Association Gathering in Austin
The International Society of Hotel Associations held their winter conference in Austin recently (12/4-12/6) and BMI was there to help attendees understand why the thriving Texas city is considered to be the Live Music Capital of the World. The BMI duo Dawn & Hawkes was the featured musical entertainment at the conference's closing night reception held at the home of Texas Hotel & Lodging Association CEO Scott Joslove, where the husband and wife team performed a variety of original songs from their rich indy folk repertoire. The heads of state hotel & lodging associations across the US and Canada were treated to a very personal acoustic show from the award-winning act, which consists of Chris Hawkes & Miranda Dawn, BMI songwriters who first burst on to the mainstream music scene with their appearance on the Voice back in 2014.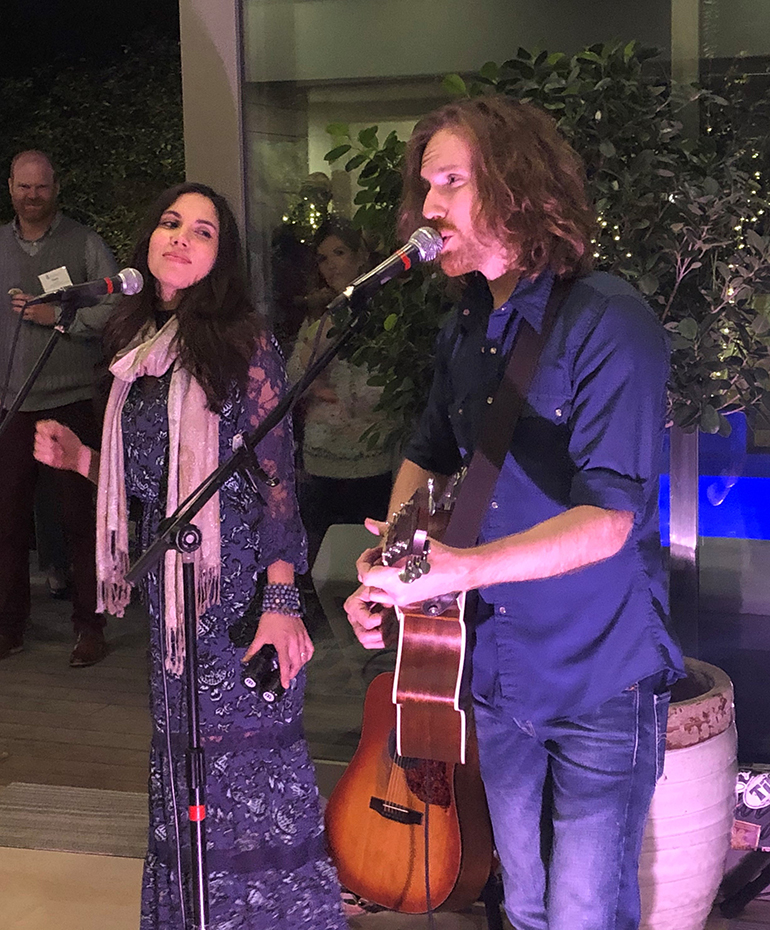 BMI duo Dawn & Hawkes perform at the ISHA Winter Conference in Austin.