BMI Composer Adam Schoenberg's "Orchard in Fog" is Clearly Enjoyed By Audiences
As one of the most performed living classical composers, Adam Schoenberg is no stranger to approving audiences, and this certainly held true over the weekend in Los Angeles. His concerto for violin and orchestra, Orchard in Fog, was clearly evidence of the BMI composer's deserved stature. Written specifically for renowned violinist Anne Akiko Meyers, who performed with the Pasadena Symphony under the baton of David Lockington, the breathtaking performance created another entry onto Schoenberg's resume of successes.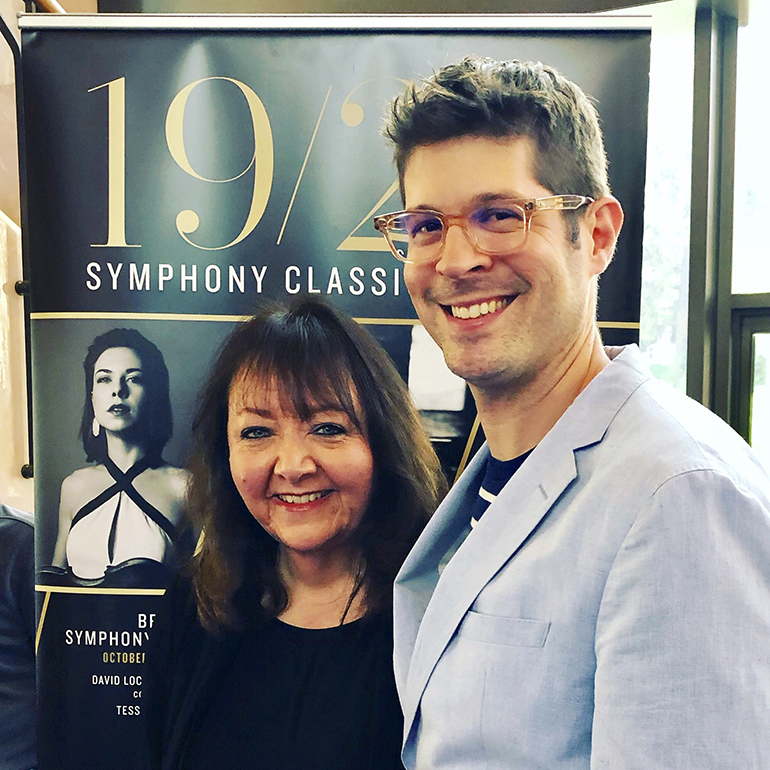 Pictured at the concert are BMI's Doreen Ringer-Ross and BMI composer Adam Schoenberg.