BMI Brings X Ambassadors Frontman to National Restaurant Association Conference
The National Restaurant Association's annual Public Affairs Conference went virtual this year (4/20) and featured an intimate interview and performance by BMI songwriter Sam Harris of X Ambassadors. The band's lead singer shared stories of the time he spent working in the restaurant industry, while providing some insight into what his life has looked like during the pandemic. Capping off the Q & A session, Harris delivered a flawless acoustic performance of some of the group's biggest hits including "Renegades" and "Unsteady." The public affairs conference is attended by state association executives and restaurateurs from all 50 states who gathered to hear from political analysts, industry leaders, and lawmakers on key issues impacting the restaurant industry.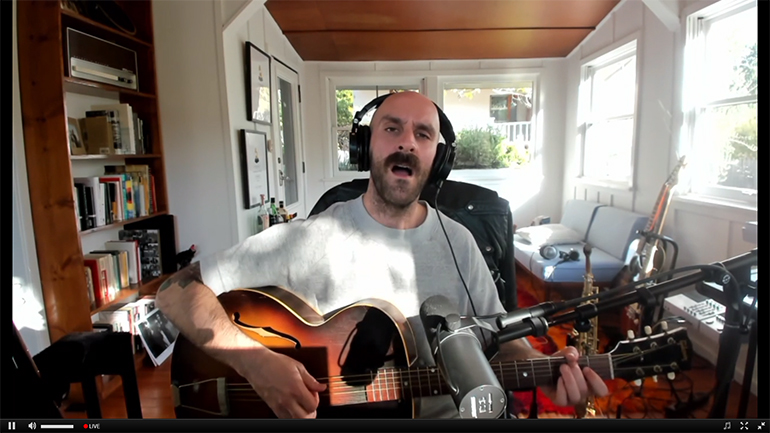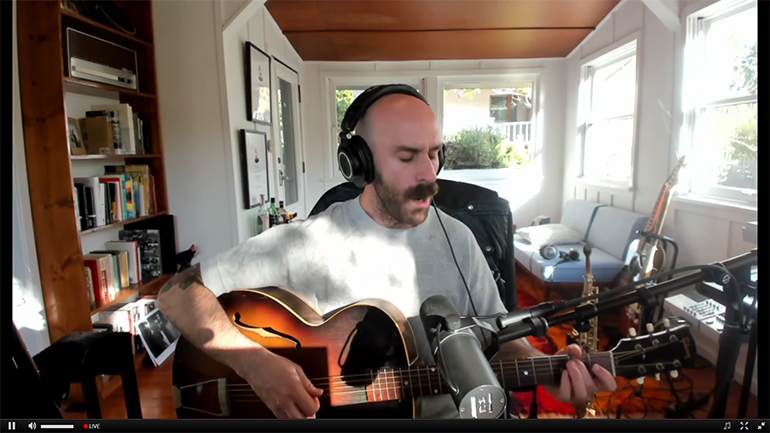 X Ambassadors' lead singer and BMI songwriter Sam Harris performs at the NRA's Public Affairs Conference.