BMI Brings Music to Hospitality Minnesota's Fall Conference
BMI helped Hospitality Minnesota wrap of the first day of its Fall Conference recently (11/10) with a virtual performance by one of its awarding-winning country songwriters. BMI songwriter Jason White entertained the group of Hospitality Minnesota executives along with RV park, resort and campground owners from across the North Star State by playing his hits and telling the stories behind the songs he has written for country superstars like Tim McGraw and Carrie Underwood. Hospitality Minnesota is a longtime partner of BMI's and represents the restaurant, lodging, resort and campground industries in the state.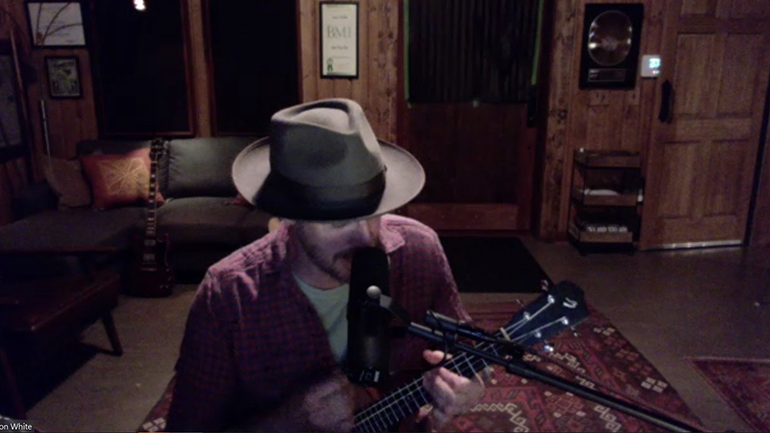 BMI songwriter Jason White performs virtually at the Hospitality Minnesota Fall Conference.