BMI Brings Bishop to Hotel Association Awards Show
GRAMMY-winning BMI singer-songwriter Bonnie Bishop was the featured performer at the 2020 International Society of Hotel Associations Awards Show, held virtually this year on November 19. The Texas native, who won a GRAMMY for a song she wrote for Bonnie Raitt, entertained the executives who run the state hotel & lodging associations with a spiritual set of original tunes from her rich catalogue of music. ISHA provides professional development and networking opportunities for lodging associations that gather annually to honor excellence in their industry.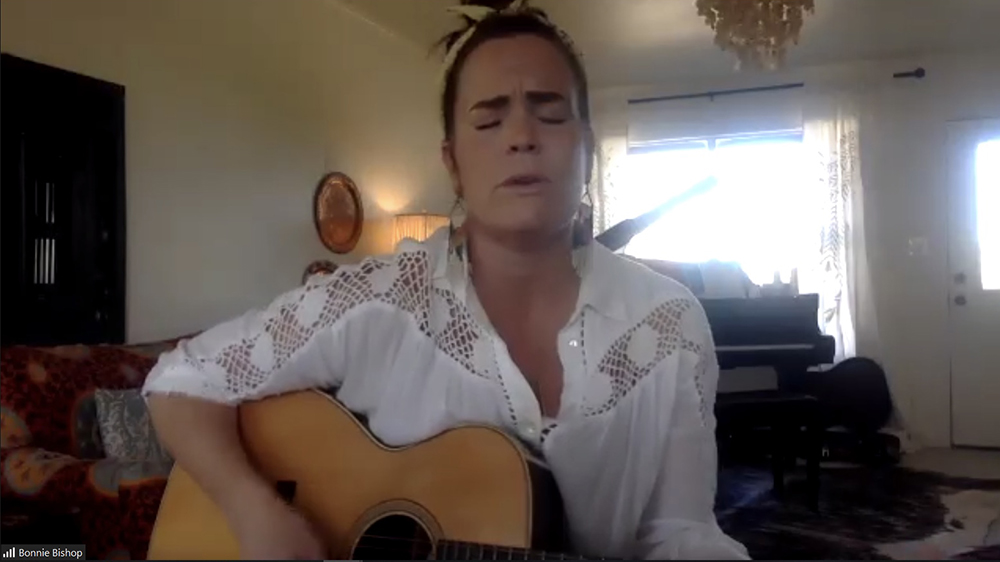 BMI songwriter Bonnie Bishop performs at the ISHA Annual Awards Show.