BMI Brings Award-Winning Texas Artist to Perform for Nexstar Media GM's
BMI brought in award-winning Texas artist and songwriter Jack Ingram to the 2018 Nexstar Media Group's GM meeting held recently (9/20) in Dallas. Ingram, whose recording career has spanned more than 20 years, performed and told the stories behind his songs in front of Nexstar General Managers, as well as the corporate staff from America's second largest television broadcaster. Ingram closed out the performance with his 2018 GRAMMY-nominated and ACM Song of the Year "Tin Man," which he wrote with Miranda Lambert and Jon Randall.
Nexstar, founded in 1996 by Perry Sook, owns and/or operates more than 170 television stations across the country.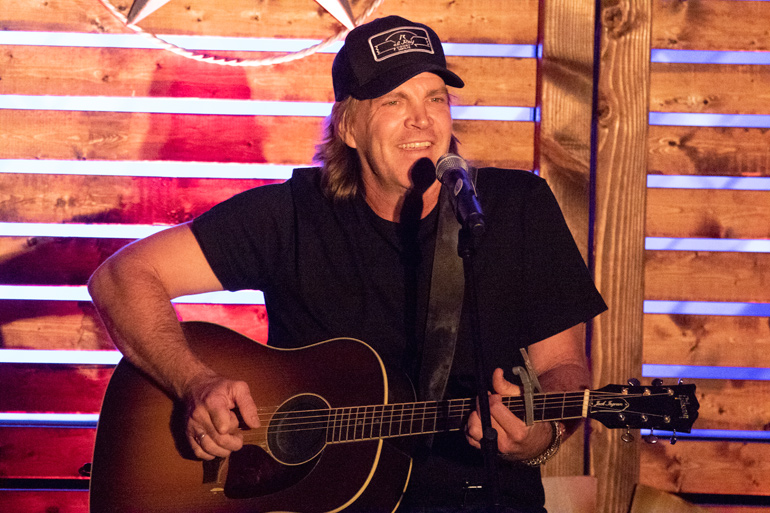 Jack Ingram entertains Nexstar Media Group.