BMI Brings Acclaimed DJ to Media Financial Management Conference
BMI helped the Media Financial Management Association kick off their 2023 Annual Conference with a performance by BMI songwriter, DJ & producer J Rythm at the opening reception held in the Dolby Ballroom in Hollywood, California. J performed a high energy set that was characterized by his unique & upbeat remixes in front of a large group of radio, television and cable finance executives who gather annually to learn about the latest trends and innovations in their industry. J Rythm has toured across the US from Las Vegas to Chicago as well as internationally in Spain and Mexico. He has worked with superstars such as Pitbull and Avicii and currently hosts a show on SiriusXM. MFM's mission is to provide media and entertainment industry financial professionals unique networking and educational opportunities while helping to develop the next generation of leaders in the field.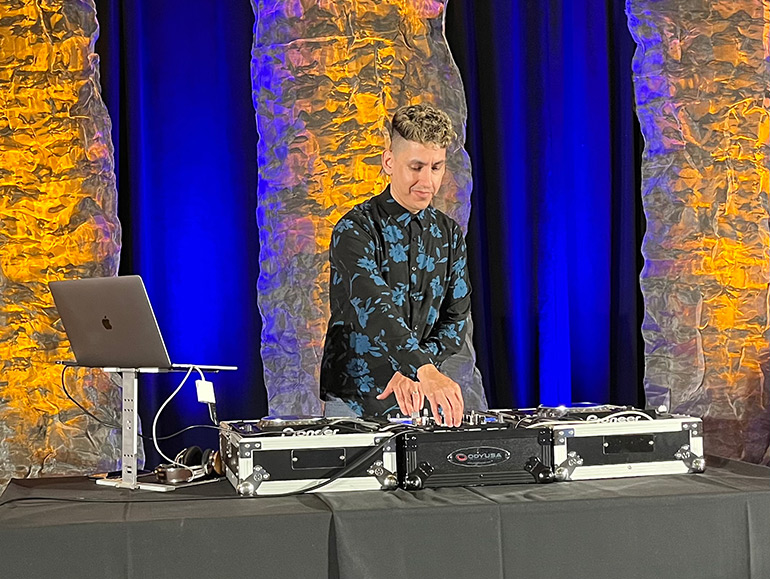 BMI DJ J Rythm performing a high energy set at the opening reception of the Media Financial Management Association's Annual Conference.