BMI Brings a Taste of Nashville to Hotel Association Gathering in Richmond
Awarding winning BMI songwriter and Nashville artist Jason White brought his unique blend of country, pop and blues to the summer meeting of the International Society of Hotel Associations held recently (6/11) at the Jefferson Hotel in Richmond. White, an accomplished independent artist himself, performed some of his original material along with "Red Ragtop", the smash hit he wrote for Tim McGraw, and "Chocktaw County Affair," a song that Carrie Underwood recorded on her Storyteller album. The ISHA winter conference was attended by the respective heads of the state hotel & lodging associations along with executives from the major hotel chains.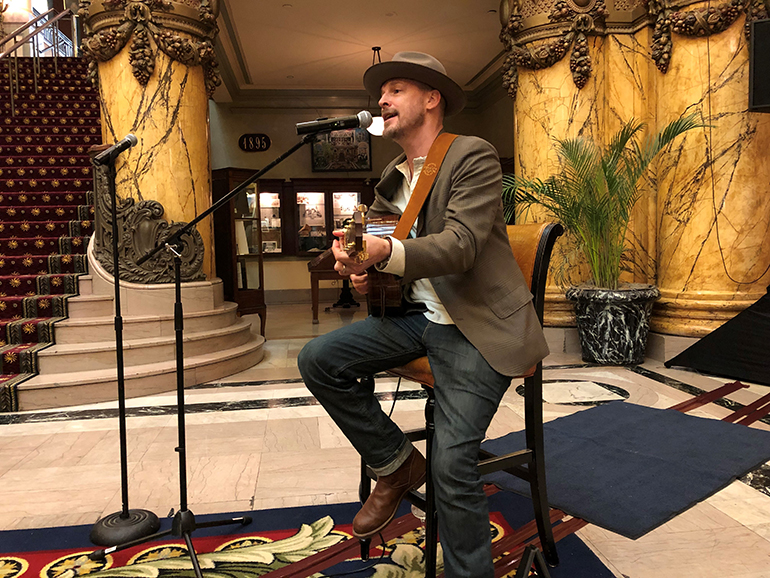 BMI songwriter Jason White performs at the ISHA summer conference in Richmond.