BMI and NRA Bring Austin Band 'The Possum Posse' to Innovation Summit
BMI partnered with the National Restaurant Association (NRA) to bring local Austin favorite, The Possum Posse, to the Association's 2017 Restaurant Innovation Summit, held October 25 at the Hyatt Austin.  The band, led by Jomo Edwards, performed in front of a large of group of restaurant executives from around the country who were in town for two days to learn about the latest technological advances in their industry.  The Posse played songs from their latest record, Local Motive, which was recorded at 5th Street Studios in Austin.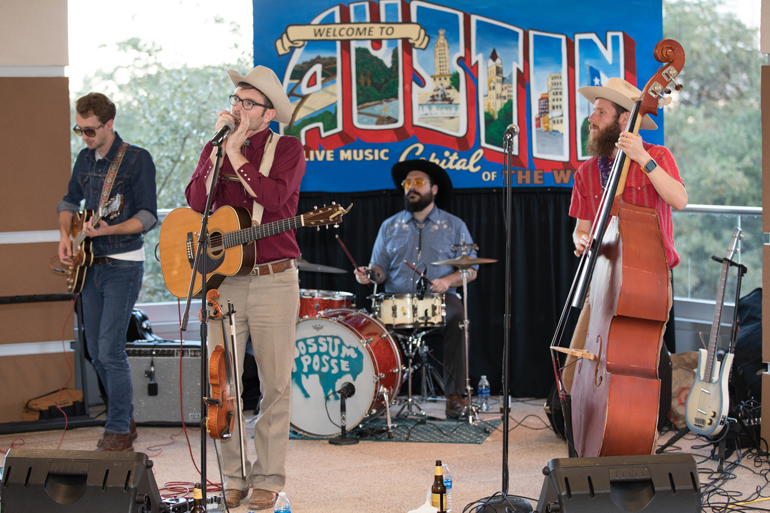 The Possum Posse performs at the NRA's Restaurant Innovation Summit in Austin.