Sting and Wayne Shorter Receive Polar Music Prize
BMI is proud to congratulate two of our truly outstanding and deserving songwriters, Sting and Wayne Shorter, on being named Laureates of the Polar Music Prize. Founded in 1989 by the late Stig "Stikkan" Anderson, who was the publisher, lyricist and manager of the enormously successful band ABBA, the Polar Music Prize is one of the most prestigious and unique music prizes in the world, crossing over musical boundaries to recognize exceptional achievements. Laureates from a wide range of countries, cultures and continents have received the Prize in Stockholm from the hand of His Majesty, King Carl XVI Gustaf. The task of scrutinizing nominations submitted and selecting the ultimate Laureates is undertaken by an award committee comprised of experienced members of the music industry and representatives from the Anderson family, as well as musicians and previous Laureates.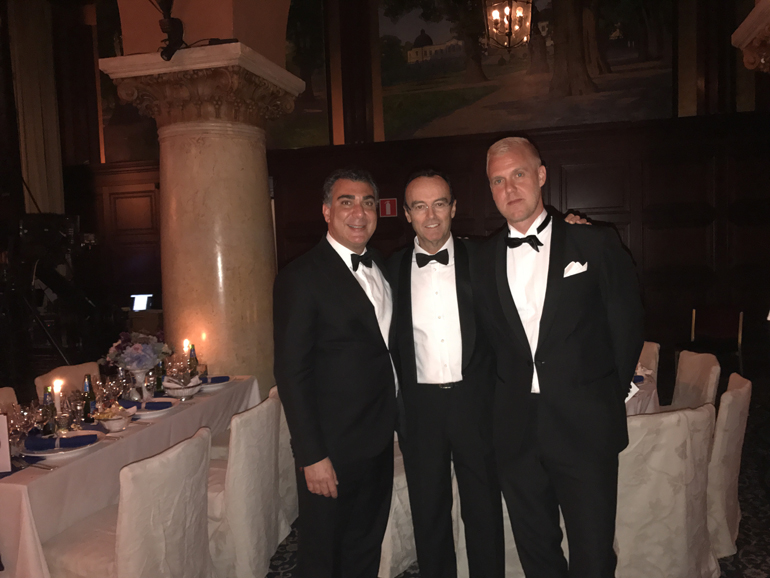 BMI's Brandon Bakshi and Sony/ATV Music's Guy Henderson and Johnny Tennander.