Behind the Music: Celebrating Fan-Favorite Sounds/Scores of Sci-Fi, Fantasy and TV
CW3PR and RhapsodyPR proudly presented their Behind the Music panel at this year's Comic-Con, featuring a variety of music creators on some of SDCC's top fan-favorite films and television shows. Top maestros discussed how their work elevates the strange, action-packed, terrifying and ethereal in today's most buzzed-about projects. An educational panel for aspiring musicians and fans alike, this event featured some great ear-pleasing surprises and reveals. Panelists included BMI composer Sean Callery (Jessica Jones, The Hot Zone), David Klotz (music editor-Game of Thrones, Stranger Things, American Horror Story), Amie Doherty (composer-Undone, Here and Now), BMI composer Kurt Farquhar (composer-Black Lightning, American Soul), Jim Dooley (composer-A Series of Unfortunate Events), and BMI composer Joanne Higginbottom (Samurai Jack, The Public). The panel was moderated by Danielle Burgess (Killer Kate!; The Sinner) and Gianni Paolo (MA; Power).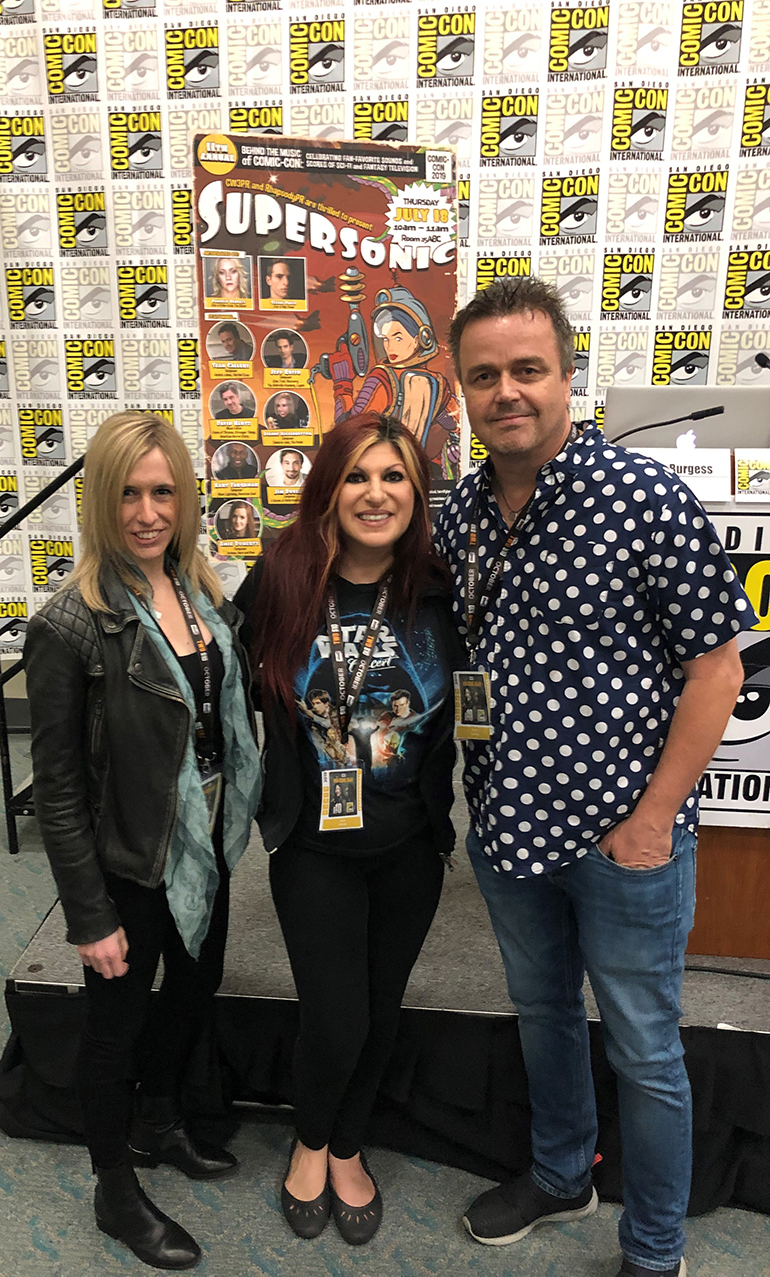 Gathered for a photo at "Behind the Music" are: BMI composer Joanne Higginbottom, BMI's Anne Cecere and BMI composer Sean Callery.