BANKS Delivers the Divine With New Album
With her alluring, sultry vocals, BMI singer-songwriter BANKS' music is equal parts soothing and emotionally moving. Hailing from Los Angeles, BANKS has been in the music business for a little more than a year, and has been stirring up interest in the industry since her first single, "Before I Ever Met You," where she mixes sullen lyrics with a sophisticated, downtempo sound.
Associate Director, Writer/Publisher Relations Jessa Gelt puts it perfectly: "BANKS is the epitome of a compelling singer-songwriter. Her ability to draw out raw emotion with each lyric while conveying vulnerability through her rich vocals has created a riveting musical movement."
BANKS gained new fans when her song, "Waiting Game," was featured in the Victoria's Secret holiday commercial and served as the perfect backdrop to Parisian lights and lingerie. In the past year, her glamorously disheveled sartorial sense mixed with her genuinely vulnerable lyrics helped her land several feature articles in magazines like Elle, Nylon, V and Vogue, making her a fashion sensation.
After opening for The Weeknd's fall 2013 international tour, BANKS kicked off her own tour from March through June 2014, and has additional show dates slated until November 2014. She performed at several popular music festivals this year, including Coachella in Indio, California, and Bonnaroo in Nashville, Tennessee. She was also number one on the Billboard Twitter Emerging Artists chart and was included in iTunes' New Artists and Spotify's Spotlight lists.
Her debut album, Goddess, available on Tuesday, September 9, 2014, features the same sumptuous sound she made famous in songs like "Beggin' For Thread," and includes tracks from her EPs "Fall Over" and "London." The album's titular song, "Goddess," renders a mesmerizing melody that resonates with her divine persona. For more about BANKS, listen to her new music and check out her videos.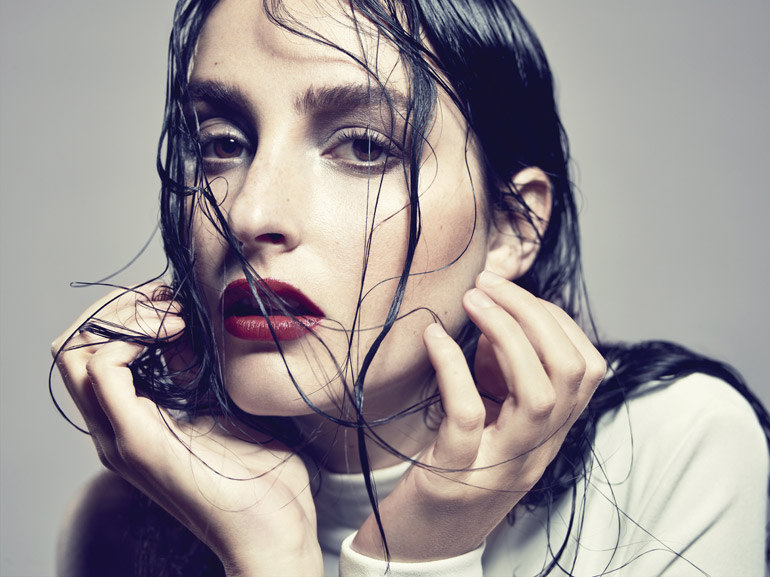 Pictured: Singer-songwriter BANKS. Photo: Williams + Hirakawa