Assassin's Creed Symphony Delights All Audiences
You don't have to be a gamer to enjoy the work that BMI composers Jesper Kyd, Brian Tyler, Winifred Phillips and Ryan Amon contributed to Assassin's Creed Symphony. The multimedia symphonic project, produced by MGP Live, delivers an innovative and immersive new take on the music of Ubisoft's Assassin's Creed franchise. For the very first time, fans and symphony-goers can experience the rich musical history of the popular saga in a live music setting with new takes on the best tracks from titles such as Assassin's Creed II, Assassin's Creed IV Black Flag and Assassin's Creed Origins. The tour marks the 10th anniversary of the blockbuster Assassin's Creed 2, with BMI composer Jesper Kyd's iconic theme, "Ezio's Family," named the official theme of the franchise. Check out the Assassin's Creed Symphony trailer here.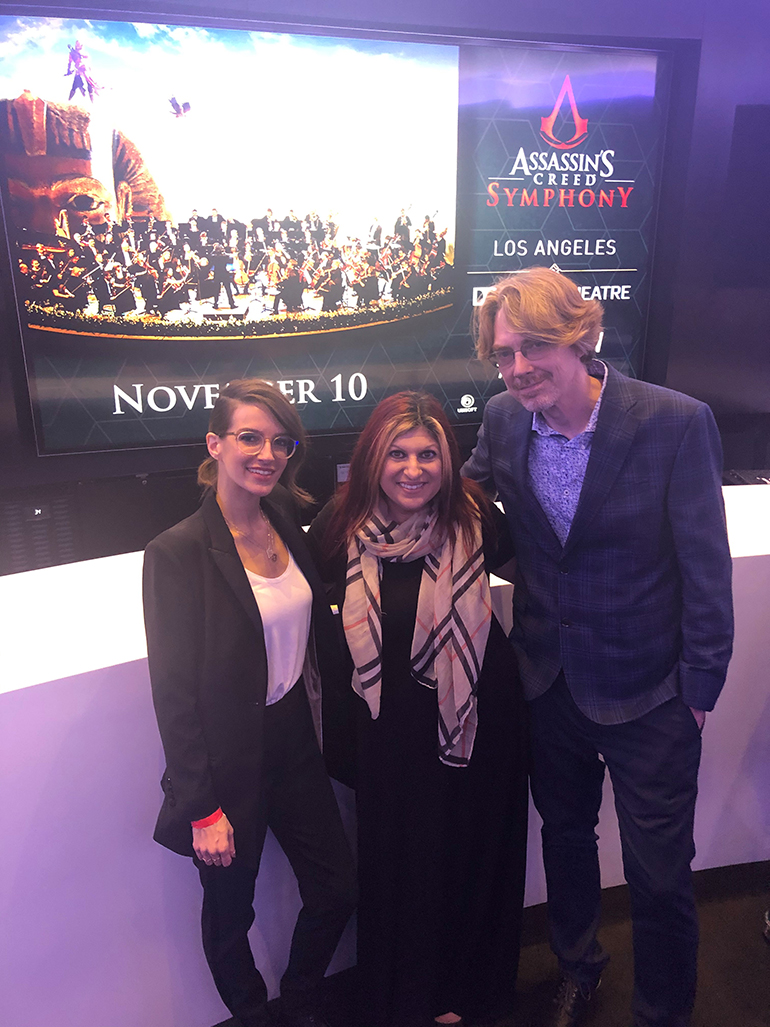 Composer Sarah Schachner, BMI's Senior Director – Creative, Film, TV & Visual Media Anne Cecere, and BMI composer Jesper Kyd gather for a photo at the "Assassin's Creed Symphony" concert in Los Angeles.