American Youth Symphony Presents Danny Elfman Project
Launch of three-year project, sponsored by BMI, is set for May 6 at UCLA in Los Angeles
The American Youth Symphony in Los Angeles will launch the Danny Elfman Project on Sunday, May 6 at UCLA's Royce Hall. Sponsored by BMI, the three-year initiative will explore and celebrate the film music of iconic BMI composer Danny Elfman through panel discussions and performances.
At 4 p.m. on May 6, Danny Elfman will join film music historian Jon Burlingame for an in-depth symposium discussing the composer's incredible career. At 7 p.m., top-drawer BMI composer David Newman will conduct the American Youth Symphony in an inspiring concert featuring Elfman's compositions.
Read BMI MusicWorld's interview with David Newman.
Admission to the symposium and concert are free, but reservations are required. Visit http://aysymphony.org or call (310) 470-2332. A private benefit party will be available for guests who wish to mingle and enjoy a selection of wines and Tapas between 5:15 p.m. and 6:45 p.m. Tickets to "The Elfman Project Party" start at $350/person.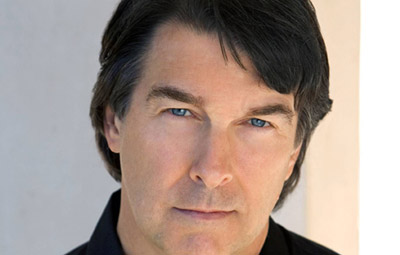 David Newman
Oscar-nominated Elfman is a living legend. After composing his first score for Tim Burton's Pee-wee's Big Adventure, he went on to craft ingenious work for some of the most influential and popular films of the last several decades. He has collaborated with directors such as Tim Burton, Gus Van Sant, Sam Raimi, Paul Haggis, Ang Lee, Rob Marshall, Guillermo del Toro, Brian De Palma, and Peter Jackson. His credits include the four Oscar-nominated films Milk, Good Will Hunting, Big Fish and Men in Black, along with Edward Scissorhands, Wanted, Charlie and the Chocolate Factory, Mission: Impossible, Planet of the Apes, A Simple Plan, To Die For, Spider-Man (1 & 2), Batman, Dolores Claiborne, Sommersby, Chicago, Dick Tracy, The Nightmare Before Christmas and Alice in Wonderland; as well as the famous themes for television series The Simpsons and Desperate Housewives. Most recently he provided the music for Gus Van Sant's Restless and Shawn Levy's Reel Steel, and is currently working on Men In Black 3, Sam Raimi's Oz: The Great and Powerful, and two Tim Burton projects: Frankenweenie and Dark Shadows.
Elfman received the Richard Kirk Award, the highest honor BMI bestows on film and television music composers, in 2002.
David Newman is one of contemporary film's most prolific composers. His credits span War of the Roses, Matilda, Bowfinger and Heathers, to the more recent The Spirit, Serenity, and Alvin and The Chipmunks: The Squeakuel. Newman received BMI's Richard Kirk Award for outstanding achievement in film and television music in 2009.