50 Million Performances Can't Be Wrong: BMI Toasts Toby Keith
BMI threw country superstar Toby Keith a congratulatory bash Tuesday, February 27 at the company's Music Row offices. The cause for the celebration: Keith's BMI catalog has amassed a jaw-dropping 50 million airplay performances.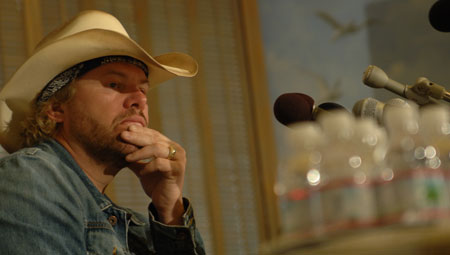 Prior to the reception, Toby answered a flood of questions from the press
For Toby Keith, 2006 was a very good year. He claimed his third BMI Songwriter of the Year crown, while his hit "As Good As I Once Was" scored a BMI Song of the Year win and spun its way to BDS Nielson's most-played country song of the year. Fueled by all the spins, Toby's 2006 release White Trash with Money became his 12th platinum album. In September of '06, Toby made his feature film debut in Broken Bridges. The film's soundtrack made the highest country soundtrack debut in the history of SoundScan. Toby is currently climbing the charts with "High Maintenance Woman," the fastest-rising single of his career. It's the first release off his new album, Big Dog Daddy, which hits stores June 12, 2007.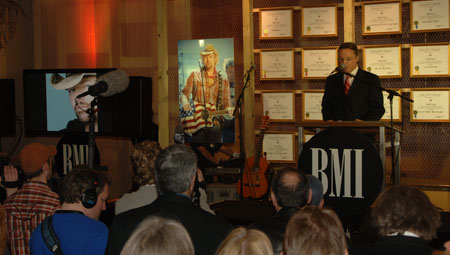 BMI's Jody Williams praised Keith's "sharp intuition and the courage he's repeatedly shown in following it"
With over 30 million albums sold, Keith has remained BDS Nielson's most-played country artist every year since 2003. He is a musical phenomenon, star of the silver screen and an entrepreneur, but he is also a rebel, a humanitarian and a pioneer. A BMI affiliate since 1991, Toby Keith is first and foremost a songwriter, boasting 23 BMI Country Awards in addition to his three BMI Songwriter of the Year titles.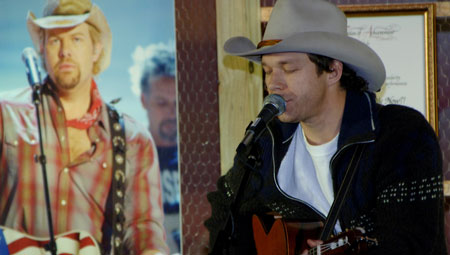 Toby's frequent co-writer and good friend Scotty Emerick performed a medley of tunes the two have written together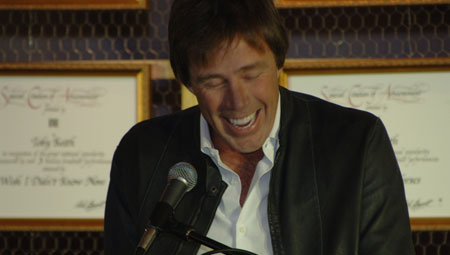 Toby Keith's manager T.K. Kimbrell cracked both himself and the audience up during his entertaining and heartfelt speech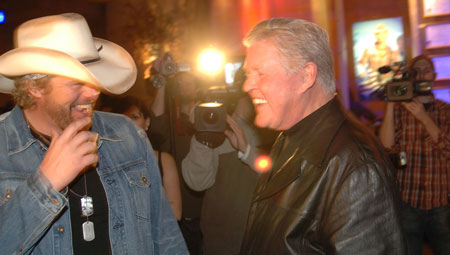 Toby and Harold Shedd shared a laugh. Shedd signed the then unknown Oklahoma native to his first record deal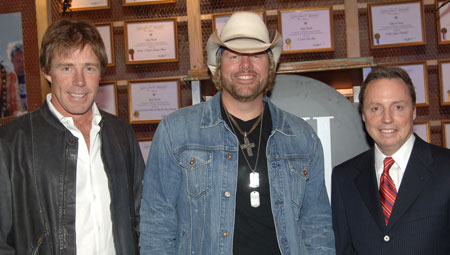 "I would trade every award I have - I'd give 'em all away - for all my BMI Awards," Toby said. "BMI is the one show that I've never missed. I always come and I always support it. The integrity of the award is so much higher than any of the awards that you would get." Pictured are (l to r): longtime manager T.K. Kimbrell, Toby Keith and BMI's Jody Williams