14th Annual John Lennon Scholarship Winners Announced
The winners of the BMI Foundation's 14th Annual John Lennon Scholarships, a program that recognizes the best and brightest young songwriters between the ages of 15 and 24, were announced on August 16 by Samantha Cox, Director of the competition. Lynda DeFuria, a Las Vegas native and recent Berklee College of Music graduate, won first place and a $10,000 scholarship for her song, "Where You Stand."
Jennifer Starsinic was awarded the $5,000 second-place award for her song "It Fell," while Maya de Vitry received the third-place $5,000 award for her song "Sparrow." Both are currently studying at the Berklee College of Music.
The 2011 judges included Universal Music Publishing Group Sr. VP Jennifer Blakeman; EMI Music Publishing VP, Creative Jake Ottmann; Sony ATV Music Publishing VP Josh Sarubin; Downtown Music Publishing President Justin Kalifowitz; and Warner Chappell Music Publishing VP Lee Dannay.
Thousands of students representing schools from every state participated.
Established by Yoko Ono in 1997 in conjunction with the BMI Foundation, the John Lennon Scholarships have been made possible through generous donations from Ono with matching funds from Gibson Musical Instruments. More than $300,000 has been awarded over the last 13 years to students from select colleges, universities and music schools, and from national submissions from the National Association of Music Education/MENC chapters.
The BMI Foundation, Inc. is a not-for-profit corporation founded in 1985 to support the creation, performance, and study of music through awards, scholarships, commissions and grants. Tax-deductible donations to the Foundation come primarily from songwriters, composers and publishers, BMI employees and members of the public with a special interest in music.
Lynda DeFuria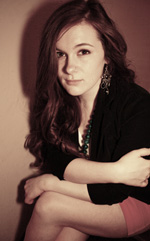 Lynda DeFuria, an emotionally energetic singer and songwriter, will "speak directly to your soul." A self-described optimist, Lynda's enthusiasm for the little things in life, like the butterflies you get before going on stage and singing along to a good '90s pop song, seep into her music and lyrics, captivating those who listen.
Raised in Las Vegas, Lynda's overwhelming passion for music could not be ignored. She began performing and studying music at a young age and when she was 15, discovered her knack for songwriting. With years of experience under her belt, including performances at the Apollo Theatre, Sydney Opera House, and Grammy Camp Songwriters Showcase, Lynda moved across the country on scholarship to attend Berklee College of Music.
July 2010 brought the release of her debut EP, Alive. Lynda DeFuria's music is catchy and emotional; her lyrics honest and heartfelt; her voice sweet, yet powerful; and her stage presence captivating and refreshing. Having recently graduated from Berklee College of Music, DeFuria currently resides in New York City.
Jen Starsinic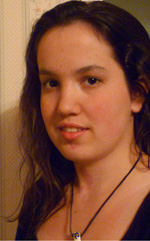 Jen Starsinic is an emerging young singer/songwriter hailing from Pennsylvania. Informed largely by her background as an old-time fiddler and singer, her songs are built like wooden cabins containing crooked melodies and unspoken memories.
With a voice described as "beautifully human" and fiddle-playing said to be "driving, charismatic and elegantly focused," she isn't afraid to follow her intimate-yet-grounded original songs with raging fiddle tunes from a bygone era.
Jen is currently studying at the Berklee College of Music in Boston with a focus in fiddle and songwriting. As her music continues to grow and change it maintains a quality that is far beyond her years, though it is often difficult to tell whether those years are in distant past or in the bright future of this talented young artist.
Maya de Vitry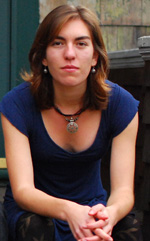 Raised in a Pennsylvania farmhouse, Maya de Vitry grew up with one foot in old-time music festival dirt and the other on stage with symphony orchestras. Since graduating from high school in 2008, she has traveled across North America and Europe as a fiddling street musician. When she picked up the clawhammer banjo and the guitar along the way, her love of language inspired her to write songs. She recently completed her first year at the Berklee College of Music.