10 Questions With Alex Da Kid
The GRAMMY-winning producer/songwriter talks passion, storytelling and a new direction for music
Since arriving on U.S. shores in 2008, musician, producer and creative visionary Alex Da Kid has been a case study in the "take no prisoners" approach to making it in the music business. In 2010, he won both a BMI Pop Award and Urban Award for one million performances of each of his songs "Airplanes" and "Love the Way You Lie." In addition, London-bred Alex has scored a handful of other Top Ten hits, broke new acts and been nominated for six GRAMMYs – winning one for Best Rock Performance with Imagine Dragons in 2014. Not bad for a former footballer who got his start making beats on a laptop.
While playing football (known as soccer here in the U.S.) for the semi-pro Bristol City league in the U.K., Alex would often dream of somehow making it big – until one day at age 19, a chance encounter with the recording software Fruity Loops changed everything. After studying audio technology, Alex, now 30, embarked on a journey into music, which landed him in New York City in 2008. His dreams didn't take long to materialize: In 2010, he'd already had three hit songs to his credit, including B.o.B's "Airplanes," "Massive Attack" for Nicki Minaj and Eminem's "Love the Way You Lie" with Rihanna, a bona fide smash that spent weeks at the No. 1 spot on charts around the world.
In the time since, Alex has not only produced more hit songs – including Dr. Dre's "I Need A Doctor," which sold more than three million worldwide – but branched out with other ventures that cement him as a creative powerhouse. At the request of U2's Bono and The Edge, Alex composed a track for the Broadway show Spider-Man: Turn Off the Dark; he discovered such breakout acts as Imagine Dragons and Skylar Grey and he's started his own label, KIDinaKORNER, with the backing of none other than Interscope Geffen A&M Chairman Jimmy Lovine.
BMI spoke with the artist turned mogul to get his thoughts on what inspires him, lessons he learned from his football career and what lies ahead for both him and the music business.
You have a track record of being innovative and thinking further ahead than what's happening at the moment. How do you convince people to take a gamble on doing something that's never been done?
I guess I'm just passionate. I don't really compromise. I always have ambitious ideas and I stay as true to that as possible. I'm in a position now where I don't have to do things for money, so I don't have to compromise on an idea. I nag people to try to find a way to make it happen, whatever it is.
Tell us about your creative process.
For me everything starts with the idea. I think of a concept – I do this a lot – like, 'What would it sound like if Nine Inch Nails and Jay-Z did a song?' or Johnny Cash and Eminem? Then I make a track and play it for people – see if it makes sense. But it starts with a concept, then playing it for people to see what they think.
How do you juggle being a producer, songwriter and label owner?
Every day is figuring out balance. Some days I get it right; some days I get it wrong. But it's waking up every morning being happy and doing what I feel like doing. I'm spontaneous that way. I look at it as a positive thing – I have so many options, so many ways to be creative. I like to do multiple things. I don't want to be in one box.
Why did you choose BMI?
Because BMI was really supportive at the start when I first came to America, when I just knew people from MySpace. I sat down with the creative team – Wardell (Wardell Malloy, Director of Writer/Publisher Relations) and all those people were really helpful when they didn't have to be, and that's continued. Not everyone does that, and it's important.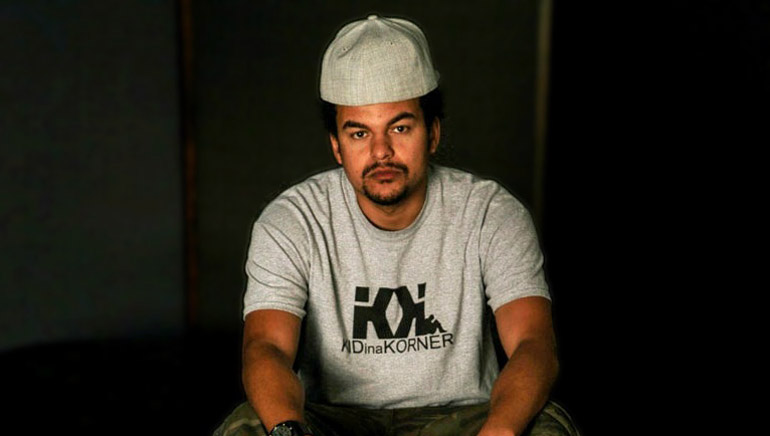 You were once a footballer. What are some things you learned from that profession that you use today? Do you still play?
I do still play. I just set up a team in L.A. The biggest thing – and this sounds generic – but when you're lucky enough to find your true passion, don't settle for anything else. I really loved it, then started falling out of love with it and going through motions. When I found music I appreciated it even more; when I was doing stuff that wasn't true to my passion, it was depressing.
You've scouted some talent, including Imagine Dragons, which turned out to be very successful. What do you look for when you're scouting an artist to work with?
I think the most important thing is that I like spending time in the studio with whomever I'm going to be working with, and for them to be able to write and tell their own story. I like spending time with a person, figuring out who they are early on. Some people might not even know (who they are.) You can't get that sense if you just have a meeting a few times – that's not how I operate. For me it's finding out who they are, who they want to be, their aspirations, weaknesses and strengths.
You and Jimmy Lovine started hanging out in part because you have the same philosophies about music and business. Where do you think music and the music business are headed in the next five years?
I'm a massive admirer of him, his career and what he's achieved. When I meet iconic people like that, things that stand out are how they deal with issues and solve issues. It was a great learning experience – he doesn't think like a normal person, and that's why he is who he is. The business is heading toward a streaming model. I think the music business is going to be in an amazing place. Obviously, the record business may struggle, but music – creating content – that is going to be massive. I think there will be way more careers and creativity. You won't have so much pressure from labels to come up with a radio song. You can do a song on SoundCloud and have an audience. That's small now, but getting bigger every day; there's more creative music, more artists having careers. It's good for music and creativity.
What's your favorite part of the process?
All of it. The thing I like is being able to see all those ideas all the way through to the end. That you can have an idea at the club, and then two years later be performing it at the Grammys – that whole process is amazing to me, being able to see it all the way through. The business to me is creative – the idea that you can create more opportunities for your art.
You shopped "Love the Way You Lie" to lots of people before it finally got traction. As an artist and businessman, how do you handle rejection?
Honestly, that doesn't faze me that much. I do it all the time, say an idea is not good for some reason. When people say they don't like something – art is subjective, I really appreciate it, honestly. People have said 'No' to every song I've done. It's part of the process. People don't always have the vision, but that's good, so there's space for someone like me.
You've had what might be described as a meteoric rise through the industry. What's next?
I want to build my label slowly, in the right way. I want to keep to being creative – moving into film, corporate branding. I want to keep being free, never do things just for money or just to do them. At the end of the day, I want to be happy. I love to create what I want to create. I'm just going to keep creating and see where that takes me.