November 22, 2020
The Ultimate Seminar 2020: VIRTUAL
Cre8ing Vision's "Ultimate Seminar 2020" will take place virtually, November 21 & 22 @ 11:30AM GMT. Click here to register and for more information.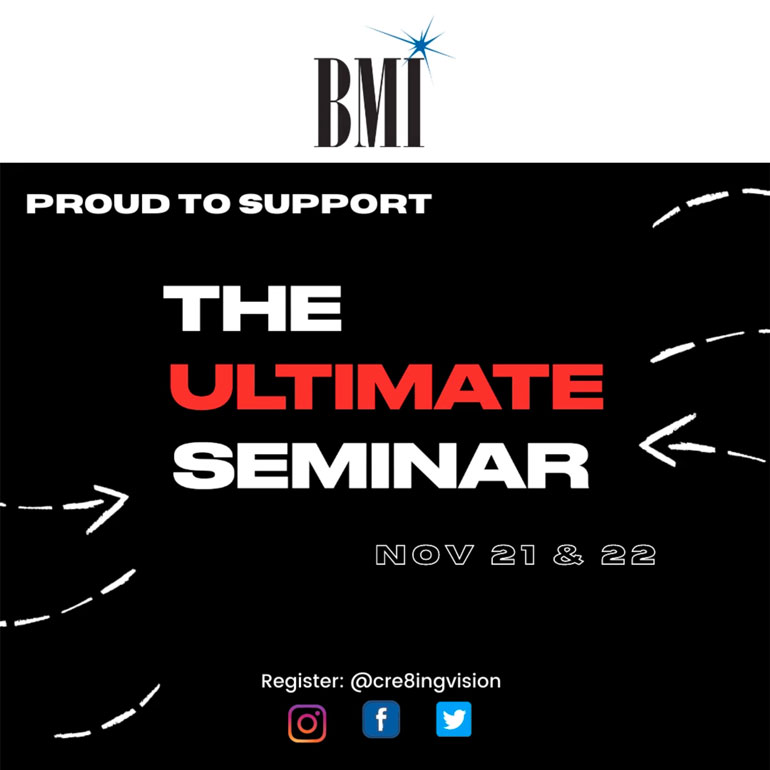 Subscribe to BMI's The Weekly
Each week, Learn, Listen, Watch, Discover and Share with BMI! From must-see videos, to creative inspiration and dynamic playlists we're excited about, BMI's The Weekly is dedicated to delivering specially curated content designed for music creators and music fans alike!