November 11, 2017
THE GENERAL with Jeff Beal & LA Chamber Orchestra: Los Angeles
Join Jeff Beal as he conducts his newly created score live to picture at the premiere of Buster Keaton's masterpiece "The General," with the Los Angeles Chamber Orchestra at the Theater at Ace Hotel (929 South Broadway, Los Angeles) at 8:00 PM.
For tickets and more information, click here. BMI members receive a special discount. After you click on "BUY TICKETS," click "BUY OFFER" and enter discount code: BMI20.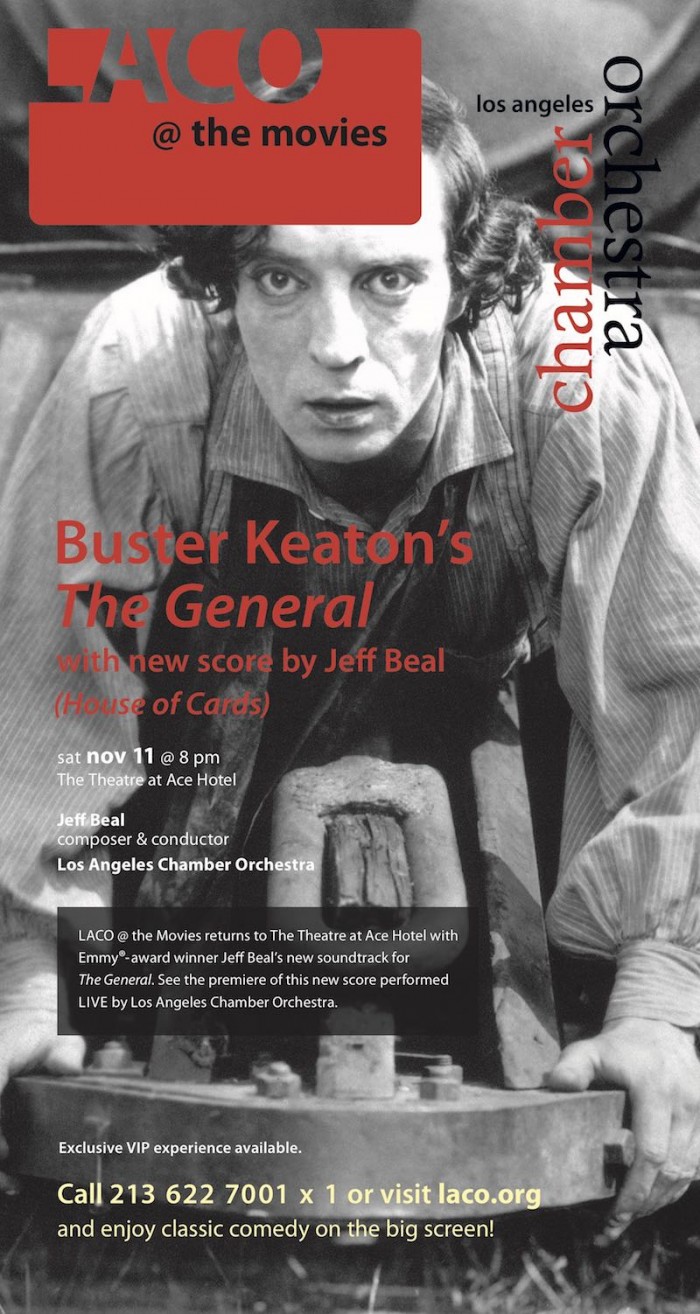 Subscribe to BMI's The Weekly
Each week, Learn, Listen, Watch, Discover and Share with BMI! From must-see videos, to creative inspiration and dynamic playlists we're excited about, BMI's The Weekly is dedicated to delivering specially curated content designed for music creators and music fans alike!