Ximena Sariñana Receives Stamp of Approval at U.S. Debut to a Sold Out Crowd
Mexican actress and singer Ximena Sariñana performed to a sold-out crowd at The Mint in Los Angeles in support of her first studio album, Mediocre. Ximena displayed a musical style ranging from from jazz to pop while also pulling from a mixed bag of rock, funk and soul. Whether performing in English or Spanish, Ximena was living proof that music lovers will travel far and wide to indulge in a moment of innovative musical mastery.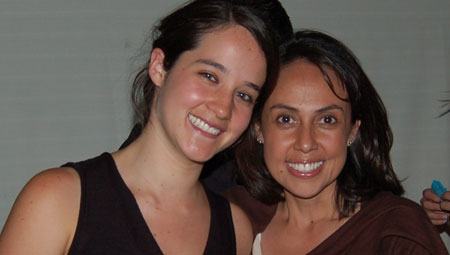 Ximena Sariñana and BMI Assistant Vice President Writer/Publisher Relations, Latin Music, Delia Orjuela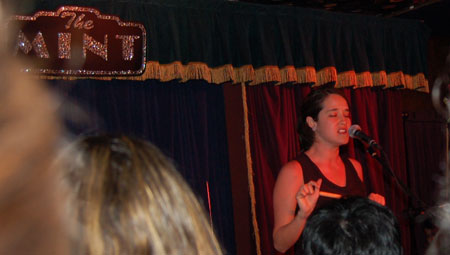 Ximena Sariñana performing live.
Photos by Marlene Meraz