Two-Time GRAMMY Nominee Performs at Oklahoma Association of Broadcasters Annual Convention
BMI provided the musical entertainment at the Oklahoma Association of Broadcasters (OAB) annual convention held April 4, 2019 in Oklahoma City. Two-time GRAMMY-nominated BMI singer-songwriter James Slater entertained broadcasters from across the state by telling the stories behind the songs and performing "High Cost Of Living" (recorded by Jamey Johnson), "In My Daughters Eyes" (recorded by Martina McBride), "Mexicoma" and "That's Why God Made Mexico" (recorded by Tim McGraw) and "The Clown" (recorded by Reba McEntire).
The OAB is a non-profit organization of commercial radio and television stations organized to serve the public interest and promote the cooperation and prosperity of its members. The OAB represents 152 radio stations, 29 television stations, 20 non-commercial/educational stations, and 28 associate members.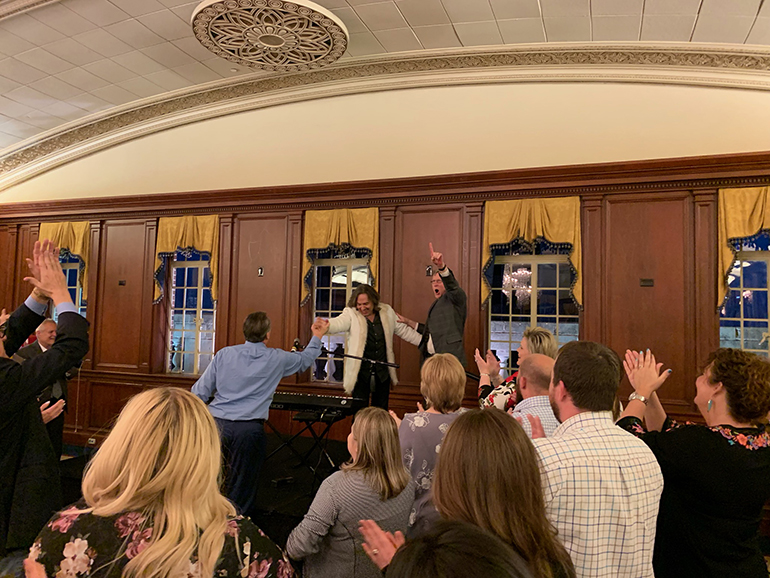 BMI singer-songwriter James Slater brings Oklahoma Broadcasters to their feet.