Troy McConnell & Penny Dionne Celebrate Book Release at BMI
Music Row publishers gathered in BMI's Writer/Publisher lobby Tuesday, October 7 to celebrate the release of new book Songplugger: The Cuts and The Bruises. Co-authored by Penny Dionne and Troy McConnell, the book explores the real world of songpluggers through anecdotes from and interviews with top Nashville song men and women.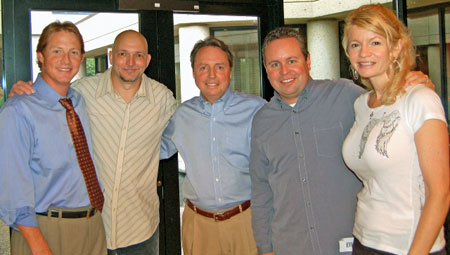 Pictured are (l-r): BMI's Clay Bradley, Troy McConnell, BMI's Jody Williams, Crossfire3's Steve Markland and Penny Dionne.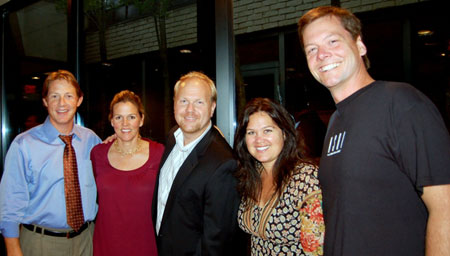 Pictured mingling at the party are (l-r): BMI's Clay Bradley and Leslie Roberts, Sony/ATV's Troy Tomlinson, Big Yellow Dog's Carla Wallace and songwriter Thom Shepherd.