Those Darlins Join BMI Family
Thirty Tigers artists and new BMI affiliates Those Darlins introduced themselves to the BMI Writer/Publisher staff in Nashville recently through a quintessentially cool performance. The trio's whiplash-inducing music prompts head-banging and two-stepping through a raw infusion of punk prowess and proud hillbilly roots. Those Darlins haven't just turned BMI heads: The New Yorker's Sasha Frere-Jones, the Nashville Scene's Edd Hurt and Nashville institution Grimey's New and Preloved Music's Mike Grimes can't get enough of the trio, either.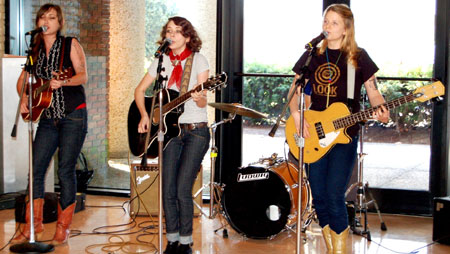 Those Darlins perform "Wild One" at BMI.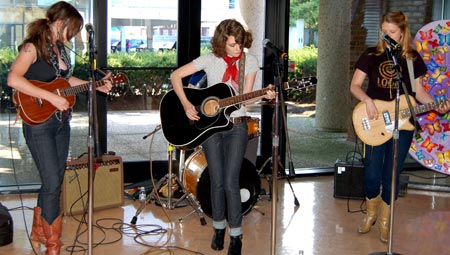 Skilled musicians, vocalists and songwriters, Those Darlins are a triple threat.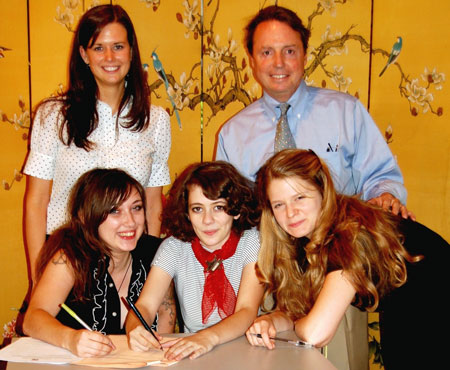 Pictured are (l-r): back row: BMI's Beth Mason and Jody Williams, with Those Darlins' Nikki, Jessi and Kelley.