October is Country Music Month and while here at Broadcast Music, Inc. we love celebrating the rich heritage of our songwriting legends, we also want to take a moment to recognize those artists who are relatively new on the scene and working hard to make their own mark in the genre. With that, meet the exciting crop of BMI singer-songwriters we are calling "The New Class of Country."
Brett Eldredge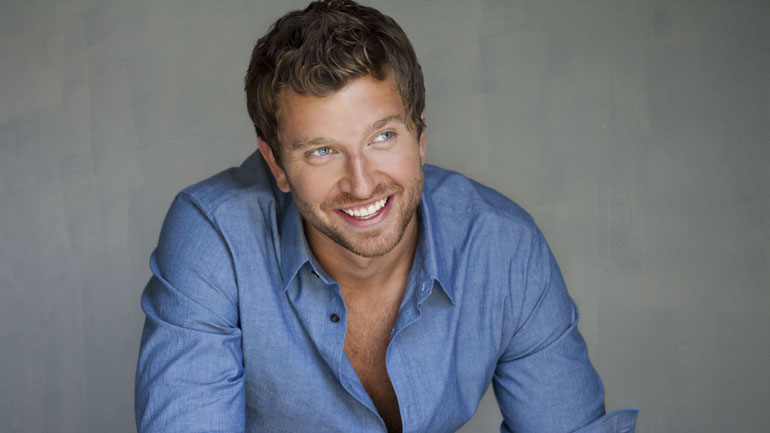 In August, when 27-year-old Brett Eldredge found out his flirtatious debut single "Don't Ya" became a No. 1 hit, he made good on a bet and floated high above the clouds of Tullahoma, Tennessee. Eldredge had promised members of his crew that when his single reached the top of the country charts he would go skydiving, and so he did. After establishing his reputation as a songwriter with his first single "Raymond" in 2010, Eldredge was able to reach tens of thousands of new fans this year as an opener on Taylor Swift's mega-successful Red tour for 19 dates and by performing with the likes of Miranda Lambert and Dierks Bentley during the summer. The Paris, Illinois native, who counts crooners like Frank Sinatra as an influence, has also written songs for Trace Adkins, Gary Allan and Jake Owen. With the August release of his debut album Bring You Back, his very own headlining club tour and a 2013 CMA Awards nomination for New Artist of the Year, Eldredge is poised to garner even wider acclaim.
Florida Georgia Line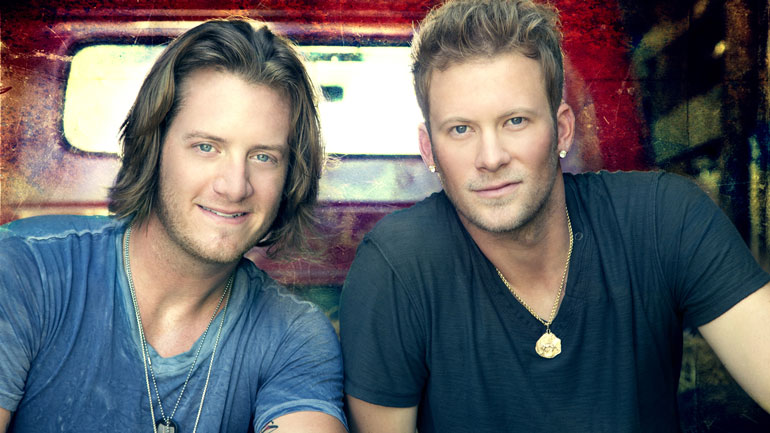 Florida Georgia Line frontmen Tyler Hubbard and Brian Kelley can't deny their status as country music sensations – their single "Cruise," released in August 2012 and then remixed by hip-hop superstar Nelly, broke a 69-year-old record when it became the longest running No. 1 track on Billboard's Hot Country Songs chart. The catchy anthem was No. 1 for 22 weeks and their follow-up singles, "Get Your Shine On" and "Round Here," also made it to the top of the charts. The duo met in Nashville while attending Belmont University and immediately hit it off, writing songs together in the back of a Chevy truck and playing for whomever would listen. After a promising six-song EP in 2010, they teamed up with producer Joey Moi (Nickelback, Jake Owen) on a follow up EP and eventually released their debut studio album, Here's to the Good Times, which celebrates the joy of being young to the tune of country music. After they wrap their current tour with Luke Bryan, Florida Georgia Line will embark on a headlining tour on October 3 in support of Here's to the Good Times.
Tyler Farr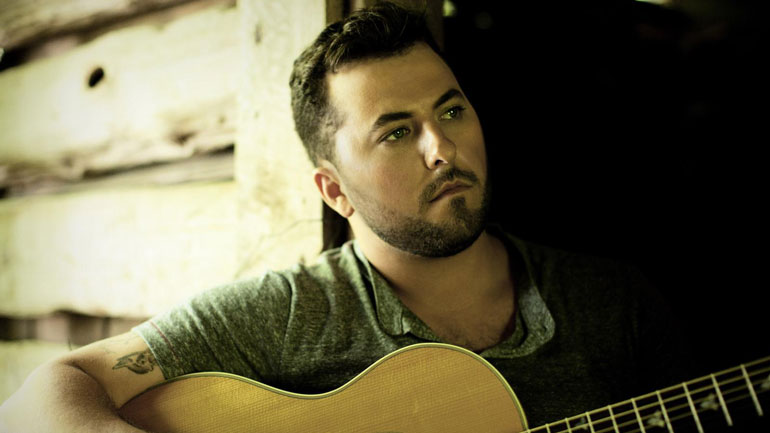 In anticipation of his Redneck Crazy album, Tyler Farr posted a four-episode series on his website. In it, he offers a long list of things that aggravate him, such as guys taking shirtless selfies and stale potato chips, and invites his "redneck crazy" friends to help him cope with some of his daily struggles. There's humor in what Farr is saying, sure, but at the heart of his admissions is also the deep sense of pride he feels in being born-and-bred country. Take the chart-topping title track, in which Farr reveals that the way he deals with a badly broken heart is by throwing beer cans at his ex-girlfriend's and her new lover's shadows while listening to Hank Williams. Meanwhile, "Makes You Want to Drink" is a celebration of drinking an adult beverage in good company. The 29-year-old Missouri native's unabashed embrace of country living has attracted a loyal fan base and landed him tour dates with Lee Brice and as an opener for Florida Georgia Line's tour, kicking off in October.
Thomas Rhett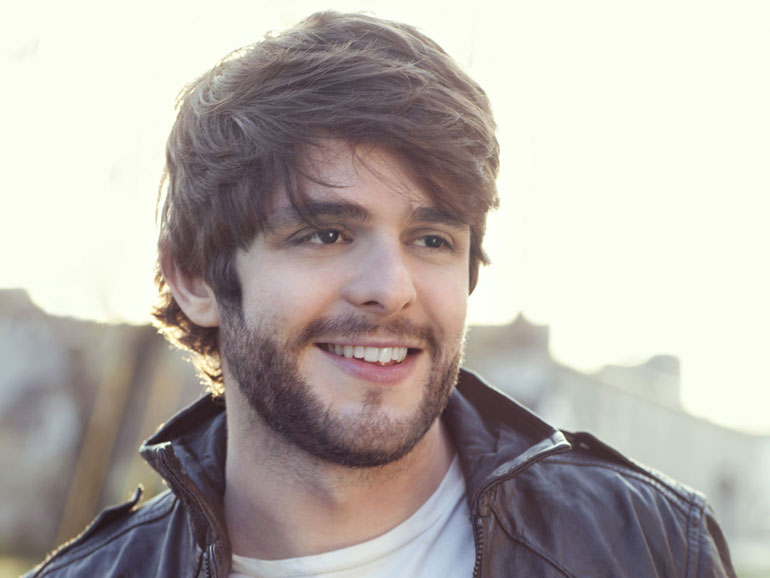 At only five years old, Thomas Rhett was already jamming out to his father's (Rhett Akins) records and joining him onstage to play the drums during his encores. Now at 23, Rhett has several chart-topping hits under his belt. Having already proven his songwriting abilities on Jason Aldean's highly successful 2010 album My Kind of Party, Rhett released two of his own singles in 2012, "Something to Do With My Hands" and "Beer With Jesus," which made the Top 20 Country Airplay charts. Rhett spent the summer as a special guest on Aldean's Night Train tour, one of the biggest stadium tours of the year. BMI recently toasted Rhett and his father in Nashville for their current domination of both Billboard and Country Aircheck charts. Their combined 50 percent share of the Top 10 is an unprecedented feat. Written by Thomas, Rhett, or the two together, fans have the Akins to thank for some of today's hottest songs: Florida Georgia Line's "Round Here," Justin Moore's "Point At You," Billy Currington's "Hey Girl" and Lee Brice's "Parking Lot Party." On October 29, Rhett will release his first full-length album, It Goes Like This. The title track, written by his father, is already steady on the Top 10 Country Airplay charts. In addition, Rhett will be headlining the 11 dates of the Taste of Country Christmas tour, starting November 7.
Kacey Musgraves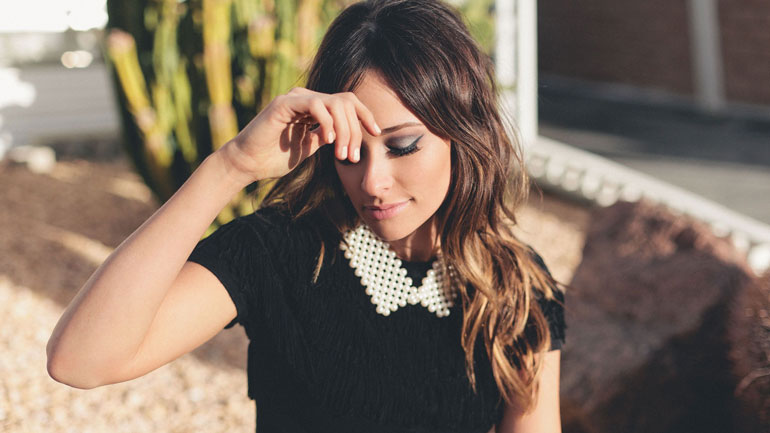 Kacey Musgraves likes to be brutally honest, as evidenced by every song on her latest album, Same Trailer Different Park. "Follow Your Arrow" celebrates individuality, her hit single "Merry Go Round" describes the perils of living among small-town minds and "Keep it to Yourself" advises her repentant ex-boyfriend to forget about his feelings for her. The 25-year-old singer-songwriter co-wrote every track of Same Trailer, her first major-label release, co-produced with Luke Laird and Shane McAnally. Soon after the album's release in early 2013, Musgraves became a breakout star, winning over critics and not just country fans, but listeners across every genre. She and Taylor Swift each received six CMA nominations this year - the most of any artist. Recently, BMI celebrated Musgraves (along with Shane McAnally and Brandy Clark) as the songwriting team behind Miranda Lambert's latest No. 1 hit, "Mama's Broken Heart." The occasion marked Musgraves' first No. 1 hit as a songwriter. Additionally, her song "Undermine" is featured on the soundtrack to the ABC show Nashville. Her undeniable success had Musgraves touring with Kenny Chesney through the spring and summer of 2013. This fall, she'll hit the road with Lady Antebellum and Kip Moore, while also headlining her own Same Trailer, Different Park tour.
Charlie Worsham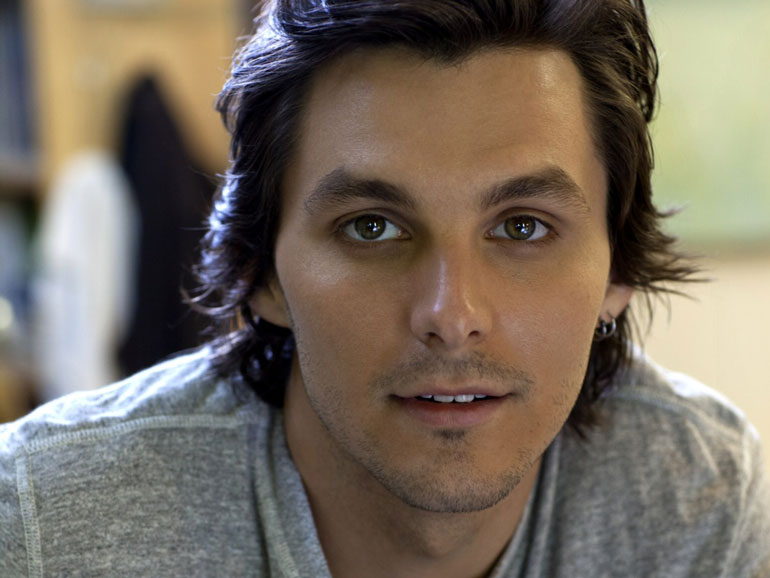 This precociously talented Mississippian attended the Berklee College of Music in Boston after receiving early accolades, including winning a Junior National Banjo competition and playing at the Grand Ole Opry at just 12 years old. A skilled mandolin, fiddle and guitar player, Worsham moved to Nashville after Boston to hone his songwriting skills. In 2011, he was given the opportunity to tour with Taylor Swift and later with Miranda Lambert and Wade Bowen, taking the longer road to success by shadowing some of country music's biggest stars. Early this year, Worsham was finally able to showcase his solo talents with the release of his first hit single "Could It Be," one of the eleven songs on his recently released full-length debut, Rubberband. Personal heroes like Vince Gill and Marty Stuart also make appearances on the album. Worsham is currently on tour opening for Dierks Bentley and Miranda Lambert.
Cole Swindell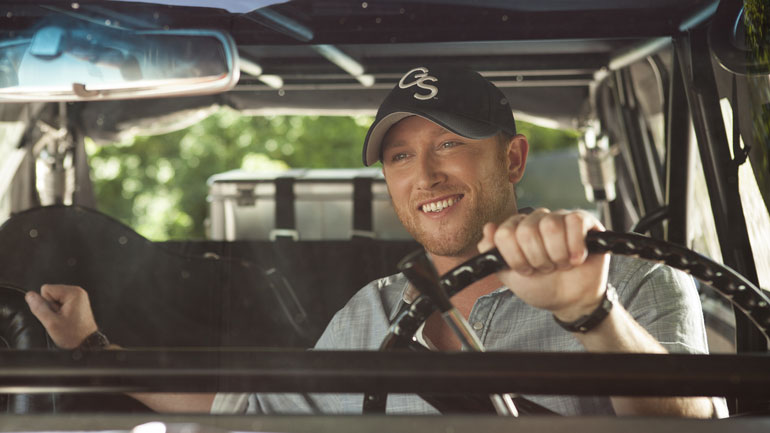 Before he was even signed to a record label, Cole Swindell's debut single "Chillin It" was a hit. To spark interest, Swindell took to social media to promote the catchy, summer-friendly tune about driving down the highway with your loved one by your side, making it a hit on satellite radio and iTunes charts. Swindell had learned how to win over crowds while attending Georgia Southern University, where he teamed up with fraternity brother Luke Bryan and drew college crowds to their performances. A publishing deal led him to Nashville, where most recently he penned American Idol Scott McCeery's radio single "Water Tower Town." Now with a Warner Music recording deal of his own, the Bronwood, Georgia, native is close to finishing his debut album and wrapping up tour dates as an opener on Luke Bryan's Dirt Road Diaries tour.