Texas Broadcasters Treated to Performance by BMI Songwriter Kristen Kelly
BMI brought in fellow Texan singer-songwriter Kristen Kelly for a performance at the opening reception of the Texas Association of Broadcasters' (TAB) 63rd annual convention held August 10th in Austin. The convention, which took place at the Renaissance Austin Hotel, is the largest state broadcast association convention in the nation, with over 1,100 annual attendees. Kelly performed songs from her new EP Fire and did a meet-and-greet after the performance.
The TAB strives to promote and protect a favorable economic and regulatory climate for broadcasting, while educating members and the public at large about the opportunities available and advances possible through the efforts of free, over-the-air broadcast operations.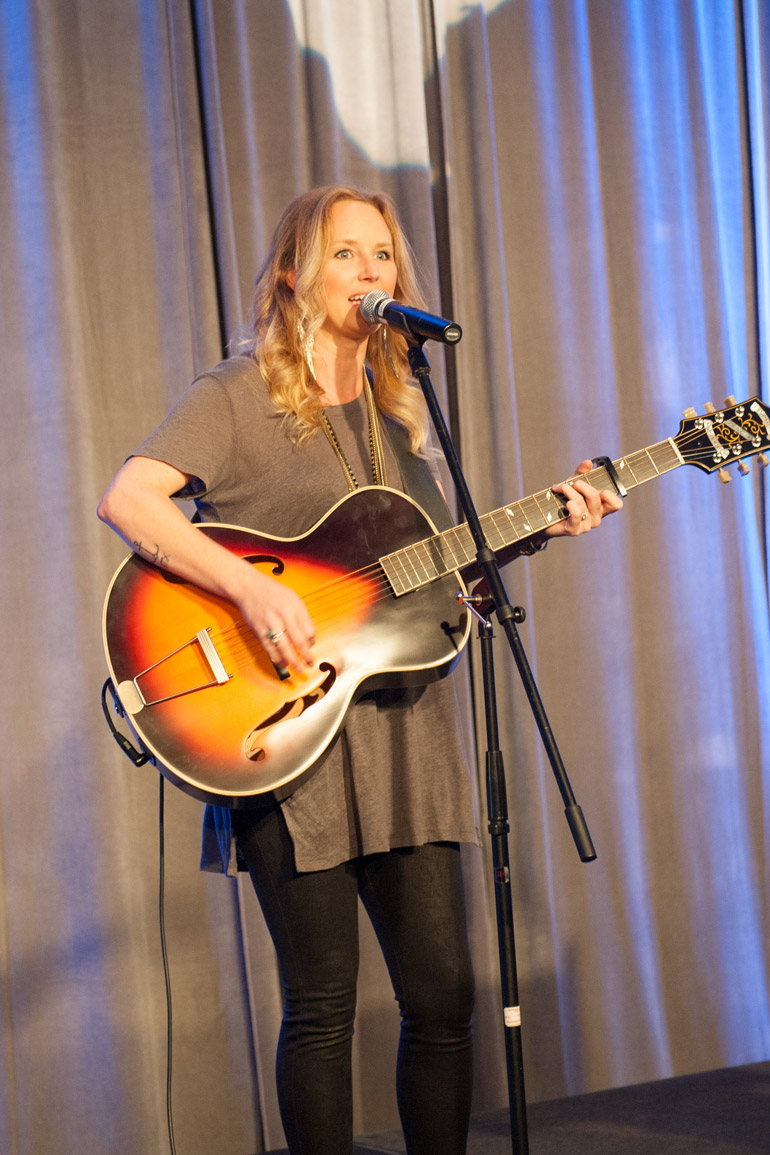 BMI songwriter Kristen Kelly performs songs from her new EP "Fire" at TAB's annual convention in Austin.